Embrace your natural shape while enhancing it a bit, and you'll rock those stunning brows in no time
We all want those Instagram-worthy eyebrows, right? Well, good news! You can achieve that fabulous look right at home. There is no need for a fancy glam squad. Achieving perfectly groomed eyebrows has never been easier. In this guide, we'll explore the essential tools that empower you to attain a celebrity-like eyebrow look in the comfort of your own home. From precision tweezers to brow brushes and makeup products, discover the secrets to framing your eyes flawlessly and enhancing your overall allure. Get ready to elevate your eyebrow game with expert tips and product recommendations.
Himanshu Adlakha, Co-founder, Winston shares must-have tools to make your eyebrows look like those of your favorite celebrities.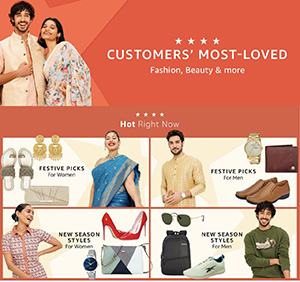 Tweezers: Your Precision PartnerTweezers are your best friends for shaping your brows. They're like magic wands for getting rid of those pesky stray hairs. Just grab a pair with slanted tips, and you're ready to roll. But remember, don't go overboard with plucking!
Brow Brush or Spoolie: Tame Those BrowsA brow brush or spoolie is a simple tool for keeping your brows neat and tidy. Brush your brows up to make them look fuller, and distribute brow products evenly for a natural look.
Eyebrow Pencil or Powder: Fill and DefineFor fuller, more defined brows, an eyebrow pencil or powder is your go-to. Choose a shade that matches your brow color and apply with light, feathery strokes. Voilà, instant glam!e
Eyebrow Gel: Lock Your LookTo keep your brows in place all day, grab an eyebrow gel. It's like hairspray for your brows! A clear or tinted gel will do the trick, ensuring your brows stay put.
Precision Scissors: Trim with CareTrimming unruly hairs is easy with precision scissors. These little wonders are designed for eyebrow grooming. Remember, less is more when snipping those rogue hairs.
Highlighter: Pop Those BrowsFor that extra sparkle, use a highlighter or concealer right below your brow. This simple trick makes your brows stand out and look super chic.
Stencils (Optional): Get the Shape RightIf you're new to this or just want perfect symmetry, eyebrow stencils are here to help. They guide you in shaping your brows like a pro.
Magnifying Mirror: See Every DetailA magnifying mirror is like a superhero's secret power. It lets you see every tiny detail and ensures your brows are on point.
In the end, remember, your eyebrows are unique, and that's awesome! Embrace your natural shape while enhancing it a bit, and you'll rock those stunning brows in no time. Have fun experimenting and enjoying the process right in your own home. Gorgeous eyebrows are just a few tools away!