It's Wednesday! Byju's new India CEO Arjun Mohan has been tasked to clean the house- that includes restructuring the business and executing mass layoffs. This and more in today's packed edition of ETtech Morning Dispatch.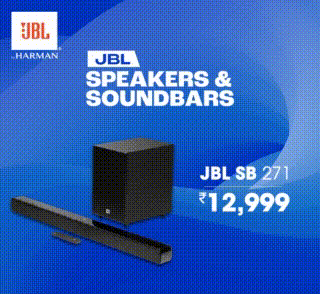 Also in the letter:
■ ETSA: Heads Up for Tails founder sets sights on the world
■ 'Sense of panic' among companies over new data law
■ Worldline starts its own merchant acquisition in India
---
Byju's new India CEO Arjun Mohan plans to merge businesses; cut more than 4,500 jobs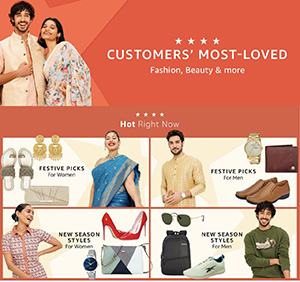 Hi, Digbijay here in Bengaluru. Byju's new India CEO Arjun Mohan, who returned to the troubled edtech firm last Wednesday, knew exactly the job at hand when he joined the company. He has now kickstarted a major restructuring exercise which will entail cutting at least 4,000-4,500 jobs to control spiralling costs. My colleague Supriya and I get you all the details after ETtech's Tuesday night newsbreak.
Deep cuts coming: Mohan has finalised the restructuring plan which will include cutting the current workforce by a third. He told senior leaders at Byju's on Tuesday about these changes, adding that they will be implemented during the course of the week, sources told us.

Number game: A restructuring of this scale would lead to at least 4,000-4,500 job cuts, sources said. The final number, however, may still be different as individual teams are assessing the exact impact.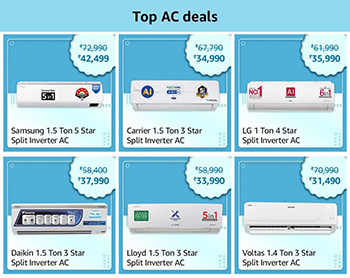 Cost to company: Essentially, all the changes are linked to saving cash. In order to achieve that, a big number of senior executive roles would be cut this time. Previous round of layoffs didn't touch Byju's senior executives.
Also read | Timeline: Byju's $1.2 billion loan case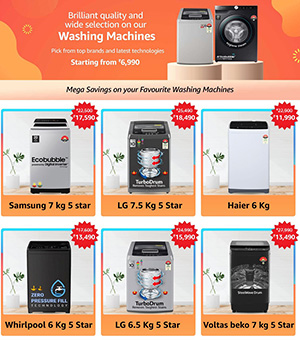 Pending matters: This is only one piece of the puzzle for Byju's which is engulfed in multiple issues. As ETtech reported on September 11, the edtech firm is in the middle of talks to sell assets like Epic and Great Learning. Byju's hopes to generate some cash along with the remaining $550 million from its term loan B to clear its long winding $1.2 billion loan.
Also read | Byju's, Davidson Kempner in talks to settle dispute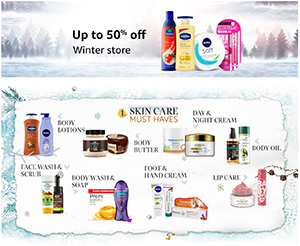 FY22 financials coming? Byju's is expected to finally file its delayed FY22 financials in the coming days. That's one of the key reasons Byju's creditors recalled the loan and a new negotiation began between the two parties which have sued each other in the US courts.
---
Online gaming companies plan to move court; term GST demand "retrospective"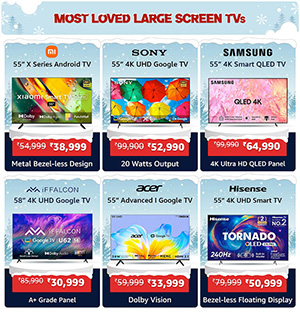 As companies in the online gaming space take next steps to deal with the massive tax demands coming their way, a challenge to the "retrospective" nature of these asks by the government is emerging as a common theme.
Driving the news: Online gaming companies, including the likes of Dream 11, Games 24×7 and Head Digital Works, which are facing cumulative demands for goods and services tax (GST) demands of over Rs 55,000 crore, have sought or are planning to seek redressal from the courts after they were served pre-show cause notices last week.

Retro action: Firms argue that the tax demands give retrospective effect to the GST law amendments that take effect from October 1 — meaning that dues are being sought on previous years' business as well. However, the government has earlier said that the changes to GST laws were only clarificatory in nature.
Double click: Online gaming companies had been paying 18% GST since the indirect tax regime came into effect in July 2017. This tax was being calculated on the gross gaming revenue, or platform fee, that these firms charge their users for playing real money games. The government wanted to levy the tax on the full face value of the bets being placed on these platforms. The GST Council in July decided to levy 28% tax on full face value, dealing the industry a crippling blow.
The impact: The development is being viewed as a huge negative to the industry, as it grapples with the risk of bankruptcies arising from the tax payouts. Risk capital investors are also concerned that the uncertainty could further dampen the already sluggish funding for Indian startups in recent months.
---
A MESSAGE FROM OUR PARTNER
Accel SeedtoScale: Fostering trailblazing global tech companies
As part of podcast series SeedToScale Specials Accel partners Sameer Gandhi, Harry Nelis and Mahendran Balachandran delve into the global venture capital fund's iconic journey spanning 40 years globally and 15 years in India. They unravel the arc of entrepreneurial success stories, from backing founders building category-defining businesses like Flipkart, Swiggy and Freshworks in India, and global companies like Slack, Spotify, Atlassian, and Chainanalysis.
Tune in to learn why the veterans say it's a great time to start a business.
Click here to watch the episode
---
ETSA 2023 | HUFT's Narang up for global market foray next year
Petcare brand Heads Up for Tails (HUFT) founder Rashi Narang, winner of the Woman Ahead category at The Economic Times Startup Awards 2023, impressed this year's jury with the strong customer loyalty she built for her brand. After building a Rs 200-crore company in an unconventional segment, Narang now wants to take it global.
The company, which started in 2008 and is backed by the likes of Peak XV Partners and Verlinvest, is also looking to double down on its offline presence and launch new stores in tier 2 and tier 3 cities.
Also read | ET Startup Awards 2023: Winners to be Felicitated on October 7
"We want to take HUFT global and will look at geographies closer to us including the Middle East, and Southeast Asia," Narang said. "To start with, we will be retailing our product line in these locations and continue to be a B2B (business-to-business) play until we feel more confident to launch our own stores. Each market will have its own learnings."

Turning profitable: While the focus continues to be on expansion, HUFT is also aiming to turn profitable on earnings before interest, taxes, depreciation, and amortisation (EBITDA) level in FY25, Narang said.
Read all the important stories on ET Startup Awards 2023
---
Companies panic; want clarity on data rules, seek more time
Several companies are preparing to submit formal representations to the government to seek clarification on the new Data Act and an extension of its implementation deadline, company executives, policy experts and lawyers told ET.
There is a "sense of panic" among companies with respect to the timelines of the legislation, they said.
Details: The government has said that the law will have to be implemented in six months by big companies, while a few others may get a 12-month extension.
Also read | Big Tech companies must comply with new data law in 6 months: MoS IT Rajeev Chandrasekhar
Concerns: Firms feel that the "timelines are too short", given the overhauling of their entire internal systems required by the new Digital Personal Data Protection (DPDP) Act, which was notified on August 11.
Quote, unquote: Akshayy S Nanda, partner at law firm Saraf & Partners, said, "The number of compliances set out under the law is enormous and a very time-consuming exercise for which six months may prove to be inadequate."
'Industry looking at certainty': Apart from implementation of clauses such as age-gating, the industry is also concerned about provisions relating to blacklisting of geographies for data processing. "Industry is looking at certainty so that they can plan their investments," said tech and policy consultant Prasanto K. Roy.
---
Infosys to start next appraisal cycle as pending hikes drag on
IT bellwether Infosys is set to start its appraisal cycle this week, for the ongoing fiscal year. But four employees of India's second largest IT company have told ET that they're still awaiting hikes for the previous cycle.
The process: Infosys is all set to kick off its 'performance review cycle–October 2023' starting with self-evaluations on September 29. As per an email reviewed by ET, the evaluation by managers will take place by the end of October, and individual employee ratings will be communicated during the first week of December.
Previous hikes delayed: Two employees, speaking on condition of anonymity, told ET that while a fresh appraisal is in the pipeline, they did not receive any salary increases during the previous appraisal cycle spanning October 2021 to September 2022. Also, there's no clarity on whether the pending hikes would be clubbed with the upcoming cycle or skipped, they added.
---
Worldline starts its own merchant acquisition in India
French payment company Worldline, which works with banks to deploy Point-of-Sale (PoS) terminals at merchant outlets for card payments, is shifting its business strategy to take on competition: acquiring its own merchants.
What's the news? With homegrown rivals like Paytm, Pine Labs, Innoviti Payments, Mswipe and Razorpay-backed Ezetap on its trail, Worldline is acquiring its own merchants as part of a broader strategy to come out on top.
Ramesh Narsimhan, chief executive officer, Worldline India, pointed out that the market is seeking more omnichannel payment solutions, which has forced companies such as Worldline to acquire its own merchants.
---
Other Top Stories By Our Reporters
Founders bat for net neutrality in new letter to TRAI: Around 128 Indian startup founders including the likes of Zerodha's Nithin Kamath, Paytm's Vijay Shekhar Sharma and PhonePe's Sameer Nigam, signed a letter petitioning the government in support of Net Neutrality
ETtech Explainer: why startup unicorns, large unlisted cos may come under scrutiny | Here's a look at the implications for startups, what corporate governance entails and how it's going to shape India's startup ecosystem.
Zerodha's FY23 revenue up 45% at Rs 6,875 crore | The Bengaluru-headquartered company said it gets a bulk of its revenue from futures and options traders. Sharing an industry estimate, Kamath said that 45 lakh or 15% of the 3 crore active traders on stock exchanges engage in F&O trades.
India will become Asia's top market in 3-5 years: Netapp CEO | Netapp expects the Indian market to accelerate in the next three to five years. This will ride on the country's demographic and economic advantages, and Netapp's headroom to grow in this market, George Kurian, chief executive and member of the board of Netapp, told ET.
---
Global Picks We Are Reading
■ What if the robots were very nice while they took over the world? (Wired)
■ Apple executives break down AirPods' new features (TechCrunch)
■ Kenyan adult content creators fear a TikTok crackdown (Rest of World)