Published By: Chirag Sehgal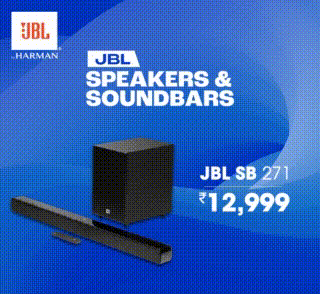 Last Updated: August 04, 2023, 13:41 IST
In the poster, the golden maknae of BTS is seen donning a genderless denim jacket with a crop-top layer underneath.
BTS member Jungkook's new advertisement for luxury brand Calvin Klein has taken social media by storm. Photographs from the campaign have already been displayed on brand stores and fans have gone gaga over his stunning looks. In the poster, the golden maknae of BTS is seen donning a genderless denim jacket with a crop-top layer underneath.
With his chiselled abs on full display, the musician maintains a poker model face while posing for the camera. It didn't take long for the posters to become a viral sensation on social media platforms. Many fans were equal parts amazed and stunned by the fact that Calvin Klein was gatekeeping the photos of the BTS member.
With a thunderous response, several of Jungkook's ardent well-wishers couldn't get over his stunning look. A fan commented, "I thought I had reached my limit with Calvin Klein × Jungkook round 1 and 2. But this? This? Where's my sanity."
Another wrote, "Are you kidding me? No way."
One more lauded his looks adding, "The crop top, his curly hair, the earrings, the makeup. Jeon Jungkook hello, this is Insane."
Previously, during a live session when asked about his future campaign with the brand, Jungkook said, "When am I filming Calvin Klein again? I don't know. You think I'll tell you? Huh?" Now, fans can't stop gushing about having any clue he would drop the new photos out of nowhere without much promotion. "Man oh man, it is always right in front of us," a fan said.
On Thursday, behind-the-scenes sketch footage of Jungkook's Calvin Klein shoot was also shared on the YouTube page of Bangtan TV. Sharing his experience on camera, Jungkook said, "According to the staff, this may sound like I'm bragging but not everyone can be a Calvin Klein model. That's what they said. I felt honoured to have been chosen. The energy on the set was great and the photographer did an amazing job. He gave me clear and concise directions. It's been a while since I've done a shoot like this but I feel like I'm quite happy with the results."
Watch the video here:
This comes at a time when speculation of the K-pop idol's special appearance at Suga's Agust D-Day concert has created a massive buzz online. Fans believe Jungkook might perform Seven live during the encore show in Seoul.