Harley and Triumph have signed contracts with Hero and Bajaj, respectively, in India.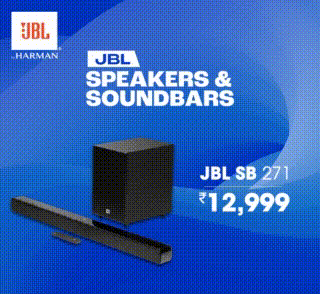 Siddhartha Lal, managing director (MD) of Eicher Motors, commented that Royal Enfield has built a fortress that won't be easy for robbers to enter. Lal made this statement after queries from the media about Bajaj Auto MD Rajiv Bajaj's comments on how the money lies in the midsize segment for motorcycles.
Royal Enfield currently enjoys a 90 percent market share
Lal believes midsize bike segment will grow to 20 lakh units in 10 years
During the Triumph launch, Bajaj had said that the midsize motorcycle segment is amongst the most profitable segments to participate in. Drawing a parallel to the famous American bank robber Willie Sutton's remark, Bajaj had stated, "When Sutton was asked, why does he keep robbing banks, his reply was – that is where the money is. So, money is in the Royal Enfield [segment], hence, there is no other choice but to rob them [midsize bike segment]."
Royal Enfield market share
The company today enjoys over a 90 percent market share in the motorcycle market above the 250cc category.
Very well aware the new competition can eat into RE's share, Lal says, "We are ok with the market share falling; at 90 percent there is only one way the market share could go with new competition coming in, and that is south. We are ok with that, but the good part is that the overall market is bound to grow."
Global marques Harley-Davidson and Triumph Motorcycle entered the fast-growing midsize motorcycle market last month by partnering with Hero MotoCorp and Bajaj Auto, respectively.
Lal said, "We don't worry about rivals and don't obsess about competition, unlike our competitors. We obsess about the consumer and we are many steps ahead of our competitors."
Royal Enfield's growth
He recalled how Royal Enfield has single-handedly grown the midsize motorcycle segment from 50,000 units to 10,00,000 units, and the company is well prepared with its portfolio of products and a network of over 2,000 stores in the country. He added that the output of 70,000 to 80,000 units a month gives the brand significant economies of scale and cost advantage.
Lal believes the entry of new brands will further expand the midsize motorcycle segment from 10,00,000 to 20,00,000 units in the coming decade. "We believe more competition should help grow the market. The outcome [of Triumph and Harley] of this will be that the size of the midsize market will grow at an even higher pace. We will continue to hold enormous shares and we are not going to cede any market share," explained Lal, adding that there have been "multiple waves of competition aimed at Royal Enfield's turf, and this is yet another wave".
Royal Enfield competition
When asked how different the competition is this time around, Lal said, "I hope they have learned a little bit from the last 15 years, hope they have some new ideas and new thoughts. We are in the middle of a fanfare period, then there will be a bit of swell in the market, then things cool down, which is when the reality will be seen in terms of products, services and quality. That is life," he explained.
Lal added that the competitors are entering a contract manufacturing route, and this is different from what Royal Enfield does – manage its overall ecosystem.
"A lot of them are not able to do it on their own, and hence, are partnering with Indian partners. I wonder what the Indian partners are getting in return," he added.
Also see:
Triumph Speed 400 vs RE Hunter 350 vs Classic 350 comparison: Retro rivalry
Harley-Davidson X440 vs Triumph Speed 400 vs RE Classic 350 comparison video