Published By: Dishya Sharma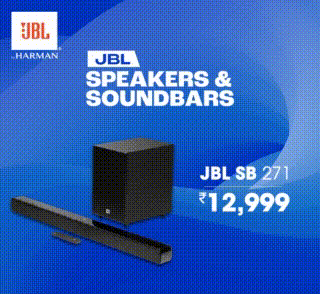 Last Updated: September 24, 2023, 08:10 IST
Amid her wedding with Raghav Chadha, an old video of Parineeti Chopra has surfaced online where she can be heard saying that she will 'never' marry a politician.
Parineeti Chopra and Raghav Chadha have become the talk of the town as they gear up for their grand wedding in Udaipur today. Guests have arrived at the wedding venue, and the pre-wedding festivities have already taken place. Interestingly, Parineeti has known Raghav since her college days in London, and after many years, the two have decided to tie the knot. But did you know Parineeti Chopra once publicly said that she would never marry a politician?
In an earlier interview with Bollywood Hungama, when asked about which politician she would consider marrying, Parineeti Chopra had firmly stated, "There are too many but the problem is I don't want to get married to any politician." She had further added, "I don't want to marry any politician, ever." Well, it is said that one should never say never. Years later, the actress eventually got engaged to AAP leader and her friend Raghav Chadha.
Parineeti Chopra and Raghav Chadha's pre-wedding celebrations kicked off in Delhi with an ardas ritual, followed by a Sufi night for their guests. They have chosen The Leela Palace in Udaipur as the destination for their wedding. This luxurious venue is situated amidst the picturesque Pichola Lake, surrounded by the majestic Aravali hills, and is known for its opulent and exclusive rooms designed to provide a lavish experience for all the guests. Meanwhile, the Taj Lake Palace has also been booked for the groom's side.
The couple officially got engaged on May 13 at New Delhi's Kapurthala House. Up until that point, they had maintained a tight-lipped stance about their relationship. However, rumours regarding their affair and impending marriage had started circulating earlier in the year.
Meanwhile, the couple is said to have a star-studded guest list for their wedding. Politicians who are expected to attend the wedding may include Delhi Chief Minister Arvind Kejriwal, Punjab Chief Minister Bhagwat Mann, Rajasthan Chief Minister Ashok Gehlot, and Chhattisgarh Chief Minister Bhupesh Baghel.
According to reports, celebrities including Sania Mirza, Karan Johar, Akshay Kumar, Ayushmann Khurrana, and Arjun Kapoor may attend the wedding. Manish Malhotra, who reportedly designed the bride and groom's wedding outfits, is also expected to arrive in Udaipur shortly.