You can now actually get roadside Sushi where the menu boasts of Sushi sandwiches, sushi tacos, sushi pita pockets and tandoori sushi. (File)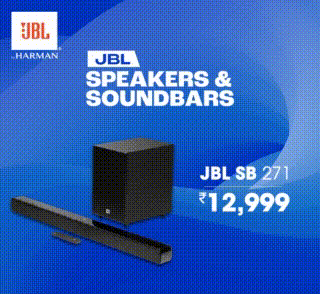 Sushi, sashimi and Japanese food made a proper boom in Mumbai with the five stars. Wasabi by Morimoto at the Taj Mumbai, Fenix at The Oberoi in Mumbai, Edo at ITC Gardenia Bangalore were the earliest to popularise Japanese food, writes Kunal Vijayakar
I have never been fan of sushi, that's because I am not fond of fish, and raw fish, even more so. My fish palate I have to confess, is a but paralysed, and I prefer eating creatures of the sea that have shells, like prawn, crab, lobster, clam, mussels, abalone, oysters. Basically crustations and molluscs. So when I first spotted sushi in London, I wasn't too interested in eating balls of rice wrapped in seaweed or, with a blob of raw fish on top, especially Nigirizushi, which looked forbidding to me. Maki or California Rolls, and Uramaki seemed a bit less sinister. After all it looked like a rice roll, stuffed with veggies, which actually suited me.
The first time I found Sushi rolls being passed around at a party in Mumbai was at the erstwhile Rampart Row which used to be run by restaurant owner, Farrokh Khambata. I naturally gravitated towards the veg tempura sushi, cause I knew there would be no fish in there. It was all new to everyone, the rolls were served with dark soya sauce, wasabi and sliced pickled sushi-ginger. They looked like neat little asparagus pakodas wrapped in rice. I could see everyone vigorously swirling fiery wasabi in soya sauce and dunking the rolls and scarfing them down. I too sampled one, and as the sharpness and heat of the wasabi burnt its way up my nostrils, and the saltiness of the soya sauce and the sweet, spicy tanginess of the sliced picked ginger covered my palate I instantly realised that this was the beginning of something new in the life of us Indians.
Sushi, sashimi and Japanese food made a proper boom in Mumbai with the five stars. Wasabi by Morimoto at the Taj Mumbai, Fenix at The Oberoi in Mumbai, Edo at ITC Gardenia Bangalore were the earliest to popularise Japanese food. These restaurants were creating a market in India for Modern Japanese food. It took a little time though. After all Sushi has always been associated with raw fish. And for Indians raw fish is a bit alien, or should I say inimical to our palate. Also very expensive. But we are the "jugadus" of the world and we found a way around that, with the introduction and emphasis on different ingredients in sushi, especially vegetarian ones. Immediately the interest in these Japanese dishes became quite startling. It is after all, food created with an emphasis on fresh, superior ingredients, food that is cooked minimally, so that it can retain its original qualities. Sushi with lettuce leaves, cucumber, asparagus and nori sheets. A far cry from what was to become of sushi in India in the near future.
So as with most international food in India, especially in Mumbai, it gets divided into two categories. The people who evolve the cuisine to make it popular; and those who completely transform the cuisine to make it extremely popular. Amongst the first lot, at least in Mumbai, was Farrokh Khambata at his restaurant Umame. He was one of the firsts to create Sushi with an explosion of flavours, yet garnished with familiarity. Relatable and subtly catering to Indian tastes. As the cuisine grew familiar, it was now time to take it back a bit to its original flavours. Enter Nooresha Kably's outstanding standalone Japanese restaurant in Mumbai called Izumi, San:Qui at the Four Seasons, Mumbai, Vedant Malik's Mizu and Karan Bane and Seefah run Thai and Japanese Restaurant called Seefah.
And then there are those who literally brought Sushi to the people. So much so that it is no longer Japanese food. It's a heavenly mixture of hellish flavours. Perfectly suited for the Indian palate, heavily flavoured Sushi like Pa Pa ya, Sushiya, Sushi Junction. You can now actually get roadside Sushi where the menu boasts of Sushi sandwiches, sushi tacos, sushi pita pockets and tandoori sushi with pickle and chutney.
Have you watched the film "Tarla", about the iconic vegetarian chef, Tarla Dalal? She created the ultimate Indian Sushi… "Dhokla Sushi with carrots". The base was made of idli strips. These strips are lined with black sesame seeds and coconut on one side, and layered with carrot strips, cheese and koro sambhar powder on the inner side, and then rolled and cut like sushi. This served with Wasabi Mayo Sauce, and green chutney. This was just the beginning. Think dal-pakora sushi with pickled sauce. Dal Chawal Sushi served with chaat masala and lemon achaar. Tandoori Sushi served with mint chutney.
So with achari sushi, paneer tikka sushi, Jain sushi and butter chicken sushi now commonly available, and malai momo and jalebi momo chat becoming popular, I am guessing Chef Masaharu Morimoto, along with rolling sushi is also rolling his eyes.