Voter ID or E-Epic (Electronic Electoral Photo Identity) is an important identity document issued by the Election Commission of India to citizens above 18, serving as an identification to cast vote in state or national elections.
Unlike social media platforms, these documents are not updated by us with our current photo, in every interval. But, did you know that you can now update your recent photo in the Voter ID card that you are carrying in your pocket or digitally?
Update with the recent picture of yours

Click on Correction in Voter ID card.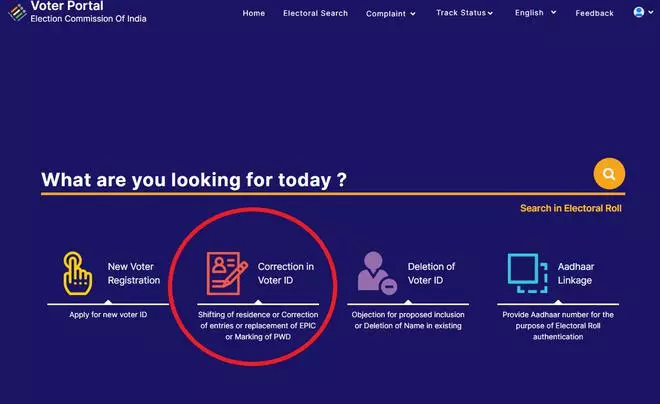 You will be redirected to Voter Mitra chatbot for further asisstance.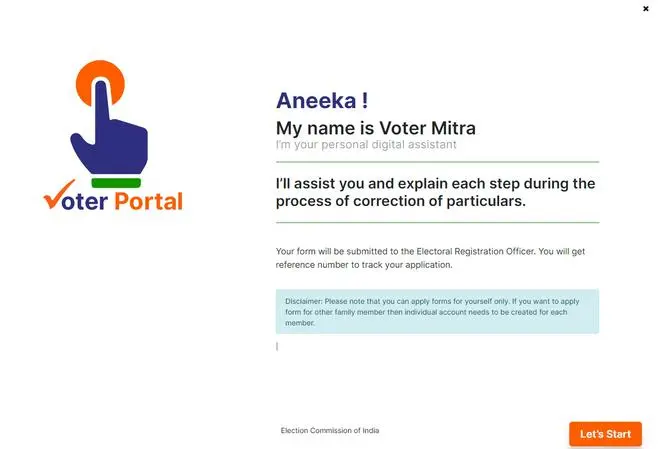 Choose to enter Voter ID number if you have it handy, or go for 'No, I don't have Voter ID number'.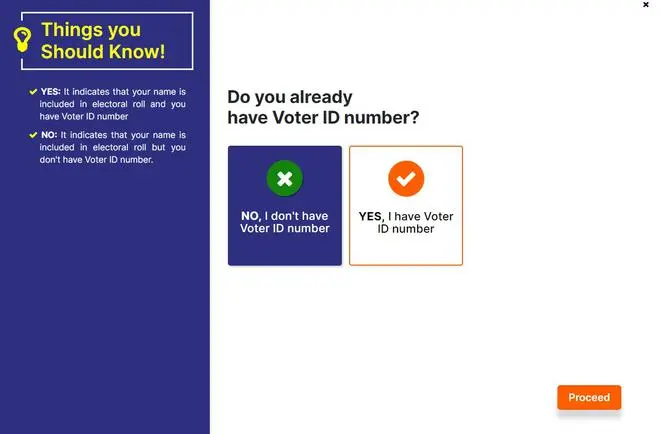 If you do not have Voter ID number ready, it will ask you to enter Electoral Roll By Details on the next page.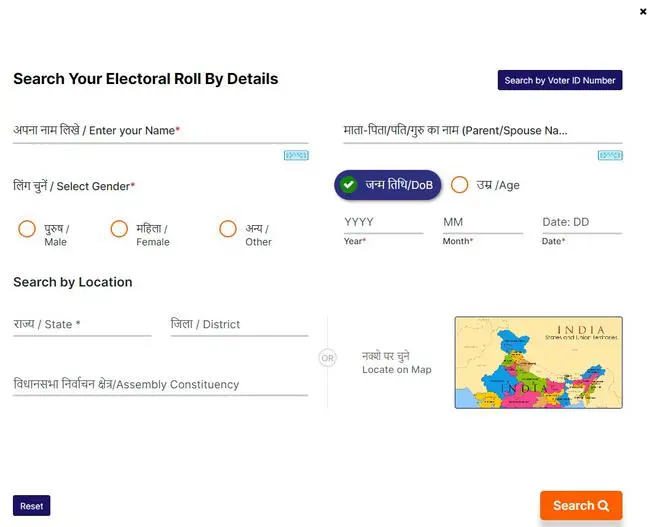 Once you fill up your details, it will list your Voter ID details (if it's on the record). Select your Voter ID from the list and verify the details.
You will be then asked the reason for applying for correction.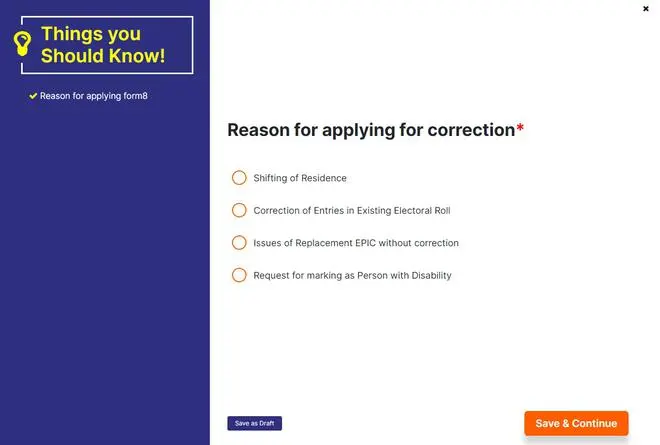 As the next step, you need to tick the entry which needs to be corrected.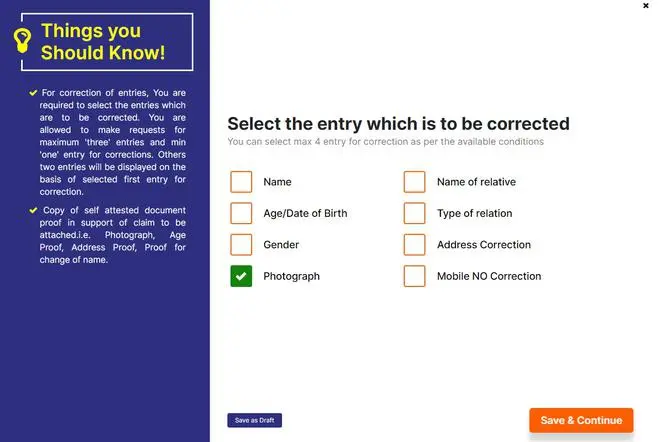 As the last step, you need to enter details for the entry you want to change or update. You can do this with or without the help of Aadhaar card number.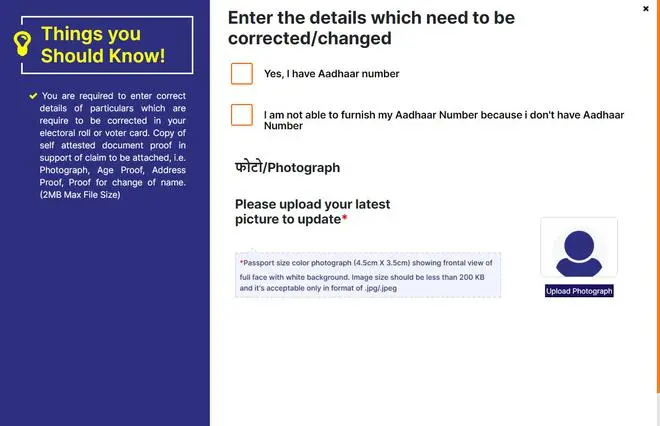 Once you are all set with the picture, click on Save and Continue.
As the final step, you will be provided with a ticket number for future reference.