UIDAI allows Aadhaar card holders to lock and unlock their Aadhaar numbers to strengthen privacy and security. Once the number is locked, authentication cannot be done using it, and instead, users can use their Virtual ID (VID) to perform authentication.
According to UIDAI, this prevents the misuse of the Aadhaar number by a third party. Unlocking the Aadhaar number will resume authentication through it.
Aslo read: How to link Aadhaar to DigiLocker account
How to lock Aadhaar number?

Step 1: Go to the official UIDAI website
Step 2: Under My Aadhaar (on the top panel for desktop, side panel for mobile), select 'Aadhaar Lock and Unlock Service' from Aadhaar Services
Step 3: In the new tab, tap 'Lock/Unlock Aadhaar' again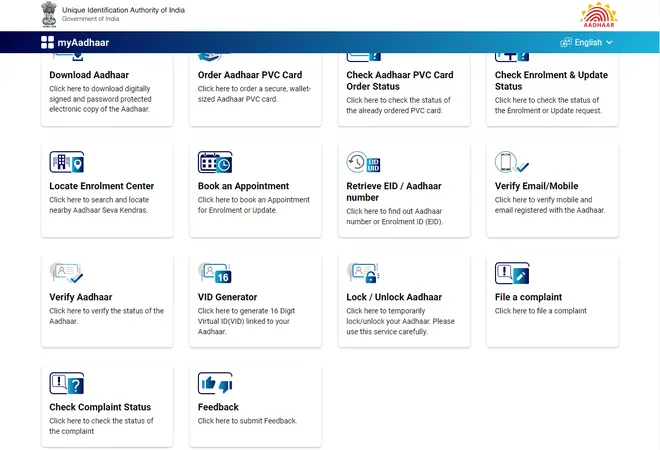 Step 4: In the instructions page that appears, click the 'Click here to generate VID' to proceed further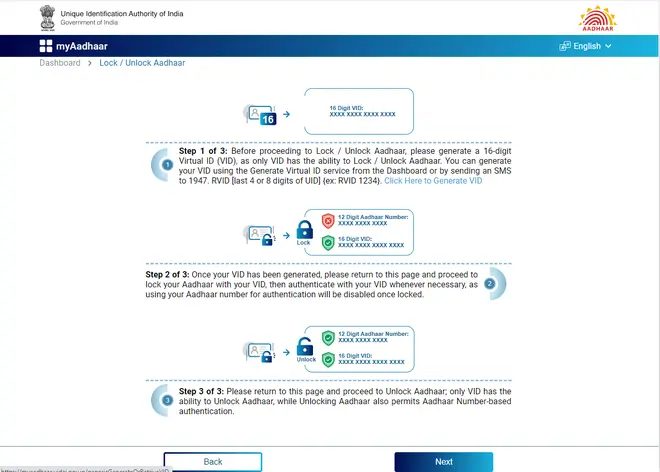 Step 5: In the next window, enter Aadhaar number and security code (Captcha) to generate/retrieve VID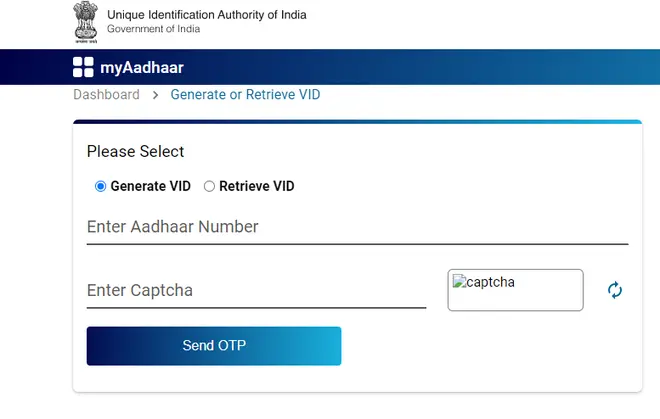 Step 6: Once this is generated, go back to window in Step 4, and tap 'Next'
Step 7: Tick whether the Aadhaar number is to be locked or unlocked, then enter details (VID, full name, pin code, and security code)
Step 8: Tap 'Send OTP'. Enter the OTP sent to registered mobile number. Aadhaar number is now locked/unlocked.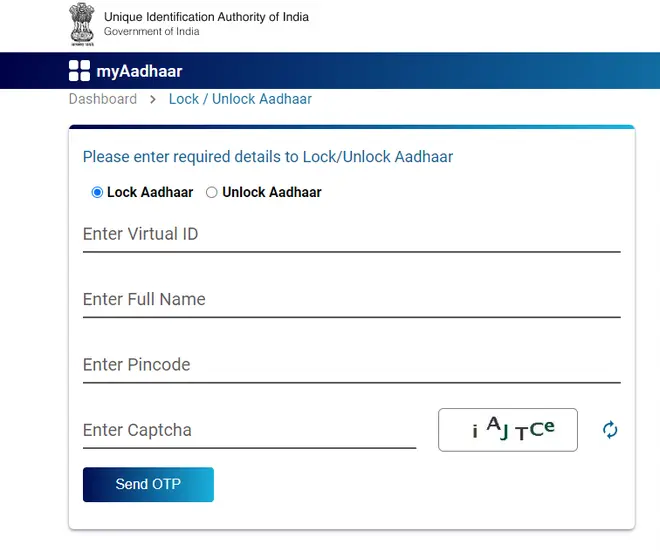 Also read: UIDAI: How to check, link Aadhaar card with bank account