Curated By: Dishya Sharma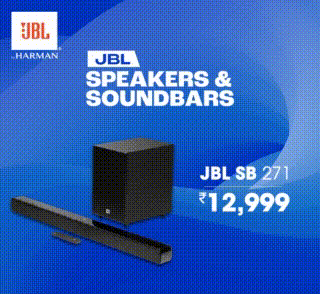 Last Updated: September 27, 2023, 13:47 IST
Tovino Thomas shared his reaction to 2018: Everyone is a Hero being chosen as India's official entry for Oscars 2024.
Tovino Thomas has finally reacted to 2018 being selected as India's official entry for Oscars 2024. In a statement via SonyLiv, the Malayalam actor called the selection an 'incredible recognition'. He said 2018 is a 'reflection of resilience and indomitable spirit' of people of Kerala and with the film, the team aimed at reminding eveyrone that there is always a 'glimmer of hope' despite the chaos and distruction.
"Being chosen as India's official entry for the Oscars is truly an incredible recognition for our film. It's not just a moment of pride for me as an actor , but for the entire team that poured their heart and soul into this project. 2018 is a reflection of the resilience and indomitable spirit of the people of Kerala in the face of one of the most devastating natural disasters of our time," Tovino Thomas said.
"Through the film, we aim to remind everyone that amidst the chaos and destruction, there is always a glimmer of hope, and it's the human spirit that shines the brightest. This nomination serves as a shining example of our collective efforts, and I am hopeful that it will resonate with the international audience, just as it did with our own," he added in the statement.
Meanwhile, speaking with India Today, Kunchacko Boban said that the film truly deserved the honour. "It's a moment of pride for us. It was wonderful shooting for it and the film broke all records in Kerala. Globally, '2018' was lauded by people and broke many milestones. It documented the emotions of the people, which is why it was relatable to many. Since, it is a real story, it managed to reach wider audience," he said.
"Not just the story, the film is technically strong as well. It is a film that deserves the honour. I can't explain my happiness right now. '2018' is a film that is deserved to be placed in the Oscars 2024 race," Kunchacko added.
2018: Everyone Is A Hero narrates the stories of humanity triumphing over adversity set in the backdrop of the 2018 floods that devastated parts of Kerala. In the film, Tovino Thomas essaying a young man who leaves the Indian Army with a fake medical certificate and redeems himself during the floods. The film also stars Asif Ali, Lal, Narain, Kunchacko Boban and Aparna Balamurali in prominent roles.
Produced by Venu Kunnappilly, C. K. Padmakumar, and Anto Joseph, 2018: Everyone is a Hero boasts stellar performances by an ensemble cast, including Tovino Thomas, Kunchako Boban, Asif Ali, Vineeth Sreenivasan, Aparna Balamurali, Kalaiyarasan, Indrans, Sudheesh, Gilu Joseph, Vinitha Koshy, Aju Varghese, Thanvi Ram, and Gauthami Nair.
2018: Everyone is a Hero is streaming on SonyLiv.