Hi, this is Pratik Bhakta in Bengaluru. If you think that the edtech sector is the big bubble that is bursting right now, add one more to that list. The cryptocurrency ecosystem seems to be dying a slow death too. At least in India.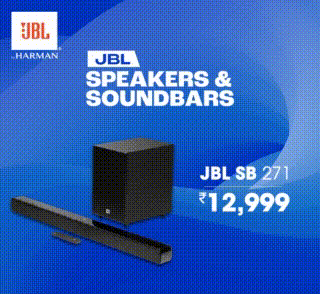 If declining trading volumes (more than 90% last year) because of the tax imposed by the union government was a major indicator of the evaporation of interest, the hardening stance of the banking regulator has chased away demand farther.
By calling out the widespread adoption of private cryptocurrencies as a risk to monetary stability, the RBI has indicated to the market that its stance will only get harder going forward.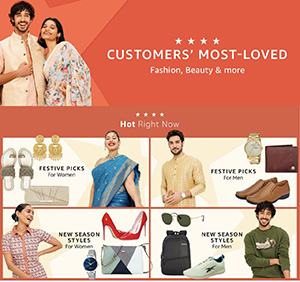 "Their (private cryptocurrency) large-scale adoption would lead to cryptoisation of the economy, which could lead to major currency mismatch risks on the balance sheets of banks, firms, and households'', the regulator wrote in its June Financial Stability Report (FSR).
By cryptoisation, the regulator meant greater use of crypto-assets as a substitute for fiat currency and traditional financial assets.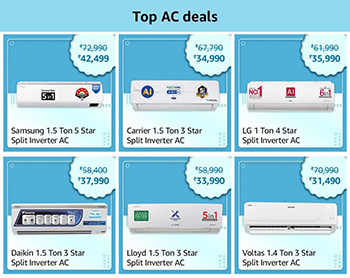 Industry insiders have always known that the banking regulator and senior bankers themselves were not in favour of the adoption of digital currencies. But by pitching for financial inclusion, challenging the domination of the dollar, and enabling quick cross-border settlements, crypto operators thought they could push their case.
But it seems to be heading nowhere now. And industry insiders would agree.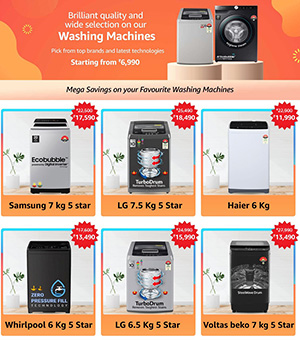 "I do not think the government will ever support these currencies, no matter how much lobbying or marketing we do," said a top industry consultant who works with multiple crypto platforms.
In the June FSR, the regulator has even said that the purported benefits of these currencies are yet to be 'realised'.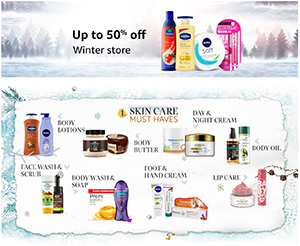 Recently, crypto trading platform CoinSwitch told ETtech that they are looking to go live with equity trading services.
CBDC seems to be losing favour too
But what about CBDCs (central bank digital currency), you may ask. Is the government going to replace private cryptocurrencies with one of its own and hijack the space?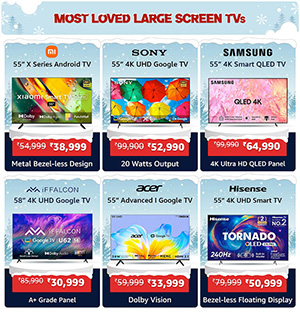 As per my understanding, the Reserve Bank of India (RBI) is not enthusiastic about CBDC, yet.
While innovation is something that everyone loves worldwide, innovation without widespread adoption is love's labour lost.
Banks like Axis Bank and IDFC First Bank are running pilots with their consumers. ET spoke to two people who have participated in these pilots, who said that their experience had been underwhelming.
"I am a crypto enthusiast so I did reactivate a dormant account to open a digital currency wallet with a private bank, but what happened post that is I started getting calls from them to add more balance to my savings account," he said.
The digital currency could hardly be used anywhere given that the acceptance infrastructure is not there yet.
"So overall my experience was bad. Not to say that it will not be great in the future, but as of now it is pretty dull'', he added.
I spoke with a top executive at a payments firm, asking if they are working on creating an acceptance infrastructure for CBDC payments.
The executive said that there were talks about some pilots with the National Payments Corporation of India (NPCI), but nothing had moved.
"Given that consumers have just started making payments using UPI, offering another QR code-based solution to move them to CBDC will be confusing for the market and a bad experience overall," he said.
I agree. What exactly is CBDC trying to solve? The cost of printing money and managing cash. Now cash is not going away anytime soon. So CBDC will always be a side hustle, so long as cash is king, and UPI the crown prince.
G20 and India's crypto push
One of the stated goals of the finance ministry is to leverage India's presidency at G20 to create a consensus around crypto among all the major economies of the world.
It is obvious that for something like crypto, there are no borders. So major economies will need to work together to regulate this space.
In November last year, finance minister Nirmala Sitharaman had said that regulating this space should be a priority for G20.
Now it will need to be seen if India can convince the world that they need to regulate (read: shun) private crypto currencies, push them to the margins, and ensure they do not become mainstream.
This is just what the regulator has said: "A globally coordinated approach is warranted to analyse risks posed to EMDEs (emerging markets and developing economies) vis-à-vis AEs (advanced economies), especially on macroeconomic challenges (losing monetary control; local currency volatility), development challenges (weaker capacity to address AML / CFT risks), and cross-border challenges (oversight)''.
---
Byju's Week of Woes
Things are not as bad as you think, Byju's CEO tells staff: Byju Raveendran reassured employees at a townhall meeting that "things are not as bad as you think — as you read in the media, for sure".
Byju's yet to get full Rs 2,000 crore pledged by Davidson Kempner: Byju's is yet to receive the entire Rs 2,000 crore sanctioned by Davidson Kempner Capital last month as the edtech company had failed to meet the loan terms put forth by the US asset management firm.
Byju's remits Rs 123 crore staff PF dues to EPFO: Think & Learn, the parent company of Byju's, has remitted the provident fund dues of its employees for August 2022 to May 2023 to the Employees' Provident Fund Organisation, following a directive from the retirement fund body.
Prosus cuts Byju's fair value, writes off its ZestMoney investment: Prosus has marked down the fair value of its stake in Byju's and written off its investment in troubled buy-now-pay-later startup ZestMoney, disclosures made in the Netherlands-based technology investor's annual report show.
Delaware court spikes Byju's TLB lenders' probe plea: A US court has rejected a lawsuit filed against Byju's by a group of lenders, who had sought an investigation into a $500 million fund transfer made by a subsidiary of the Bengaluru-based edtech firm to other entities.
CVs of Byju's staff flood slump-hit edtech job market: Almost half of Byju's employees are seeking jobs elsewhere amid layoffs and financial troubles at the top edtech firm, but most of them are not finding takers amid a hiring slowdown in the sector, recruiters told ET.

Byju's promises its investors audited FY22 results by Sept: Byju's has told its investors that it will file the much-delayed audited financial results for the fiscal year 2022 by this September, while the results for the year ending March 2023 will be submitted by December.
Crisis at Byju's highlights e-lenders' asset quality problem: The way the story at edtech giant Byju's is unravelling, there is expectation it may affect the country's fledgling digital lending segment too. Because if the largest player in the sector flames out, others may feel the heat as well.
---
ETtech Exclusives
Upgrad in talks to buy majority stake in Udacity: Higher education and upskilling-focussed edtech Upgrad is in talks to acquire US-based Udacity, sources told us. Udacity, which has been on the block for a few months now, is talking about selling a majority stake in the company through an equity swap.
Udacity may currently be valued at over $100 million. It had quoted about $200 million to an earlier suitor, but the prospect had passed.
Foxconn exploring new ties as chip JV with Vedanta stalls: Taiwanese contract manufacturing firm Foxconn has started reaching out to large Indian business houses as it seeks to partner with them to further its semiconductor manufacturing ambitions in the country, multiple sources told ET.
Also read | EV parts to iPhones, Foxconn making India second home
Digital India bill draft likely within 15 days: The draft of the much-anticipated Digital India bill to govern emerging technologies such as artificial intelligence (AI) and quantum computing is likely to be opened for public consultation within the next fortnight, senior officials told ET.
Stakeholders seek more open discussion on e-competition act: A total of 58 organisations and individuals representing different stakeholder communities from across the country have written to the Ministry of Corporate Affairs (MCA), to hold an "open consultative public engagement process" while drafting the Digital Competition bill, and take into consideration concerns about its impact on end-consumers and small businesses.
---
Fintech Updates

NPCI asks PPIs to shutter co-branded UPI wallets: The National Payments Corporation of India (NPCI) has asked all prepaid payment instrument (PPI) issuers to immediately stop allowing their wallets to be used on unregulated partner applications for Unified Payments Interface transactions.
To charge or to keep free, direct MF players fret over this core question: EOPs (execution-only platforms), who facilitate investment in direct mutual funds, finally have a route to generate revenues as the markets regulator has come out with guidelines for them. However, these companies are not sure how to monetise their services.
Players like Groww, Zerodha's Coin, ETMoney, and others who were offering direct mutual funds to their users for free will now be able to charge for their services.
---
IT Corner
Jobs scam: TCS fires six employees, bans as many staffing firms | Tata Consultancy Services has sacked six employees and blacklisted as many staffing firms following complaints about discrepancies in its recruitment process, Tata Sons chairman N Chandrasekaran told shareholders at the company's 28th annual general meeting on Thursday. Investigations are ongoing into the conduct of three more employees, he said.
Infosys inked 95 large deals in FY23, 40% of them new: Nandan Nilekani | Infosys is on a "solid foundation" to grow on the back of large deals bagged in the fiscal year ended March 31, 2023, non-executive chairman Nandan Nilekani said.
"We had 95 large deals valued at $9.8 billion for the year, of which 40% were new (deals). This promises a solid foundation to grow and build resilience in the months to come," Nilekani said Wednesday at the 42nd annual general meeting of India's second-largest IT company.
Also read | IT Industry Needs Guardrails to Weed out Graft: Staffing Experts
Subcontracting costs up 60% in two years for top four IT firms: Subcontracting costs incurred by India's top four IT firms have risen nearly 60% in the last two years, fuelled by heightened attrition and digital demand that the sector witnessed after the pandemic.

Tech CEO pay packages reflect muted growth outlook: A weak fourth quarter and muted revenue growth projections by top tech companies have been reflected in the compensation paid to C-suite executives. While Tech Mahindra chief executive CP Gurnani took a 50% salary cut, Infosys CEO Salil Parekh saw a 21% pay cut compared to the previous year.
How would generative AI Impact IT jobs? Generative AI's use cases may impact the scope of work of close to 1% of India's 5.4-million IT workforce, spread across sales and support departments, and create an additional revenue potential of $2-3 billion for the industry, a new study has said.
---
Investors Raise Funds
From left: RTP Global (Asia) investment partners Nishit Garg and Galina Chifina
RTP Global closes new $1 billion fund: Global early-stage investor RTP Global, which has backed the likes of Cred, Rebel Foods and Mobile Premier League in India, has announced the close of its fourth fund (RTP IV), with a corpus of $1 billion. It is looking to invest almost a third of that capital in India and southeast Asia. The fund has earmarked $660 million from the corpus for new early-stage investments globally. It will look to invest the remaining $340 million to double down on its top performers.
Omnivore managing partners Mark Kahn and Jinesh Shah
Omnivore raises $150 million for third fund: Agritech venture capital firm Omnivore on Wednesday said it has raised $150 million for the first close of its third fund, that focuses on startups developing technologies for agriculture, food, climate, and the rural economy. With this, the Bengaluru-based Omnivore Agritech & Climate Sustainability Fund expects to make 25-30 new investments in seed and series A rounds of agritech startups and micro, small, and medium enterprises, with initial cheque sizes ranging between $15 million.
Epiq Capital closes its second fund at $225 million: Rishi Navani-founded venture capital firm Epiq Capital said on Wednesday that it closed its second India-dedicated fund at $225 million, higher than the initial target of $150 million. The VC firm's first fund had a corpus of $100 million.
---
ET Ecommerce Index
We've launched three indices – ET Ecommerce, ET Ecommerce Profitable, and ET Ecommerce Non-Profitable – to track the performance of recently listed tech firms. Here's how they've fared so far.
---
ETtech Deals Digest| Startups raise $5.5 billion in first six months of 2023, down 72% YoY
New-age tech companies secured only $5.5 billion across 549 rounds in the first six months of the year.
The funding landscape for startups witnessed a 72% drop compared to the previous year. In H1 2022, $19.5 billion was raised across 1,576 funding rounds.
And in comparison to the second half of 2022, when the funding winter took hold, investments have further declined by 23%. During H2 2022, startups secured $7.1 billion in funding.
The funding slowdown was secular, as it was evident across all stages, from seed to late stage. During the first half of 2023, investments at the seed stage amounted to $352 million, spread across 386 rounds. However, this figure marked a significant decline of 65% when compared to the $1 billion that startups received in seed funding during the corresponding period in 2022.
---
Other Top Stories This Week
Prosus has bet $200 million on Indian early-stage firms, says CEO: Prosus Ventures has infused $200 million in early-stage startups in India, its chief executive Bob van Dijk said in an earnings call on Tuesday. The early-stage venture investing arm of Dutch firm Prosus has backed startups such as Mensa Brands, Urban Company, Meesho, Elastic Run, IndiGG, Fashinza, and The Good Glamm Group in India.
Also read | Prosus reports 80% jump in Swiggy's loss, 26% growth in GMV
Krafton's BGMI return revs up Indian e-sports scene: The return of the popular online game Battlegrounds Mobile India has boosted optimism in the Indian esports sector, as tournament organisers and streaming platforms look to reap benefits. The lifting of the block on a three-month trial basis in May has streaming platforms and tournament organisers alike projecting a bump in viewership and revenues. At the same time, professional BGMI teams are seeing their calendars fill up with tournaments and the opportunity to represent India abroad.