Sourav Joshi: In addition to his vlogging channel, he also runs a separate art channel where he showcases his talents as a skilled sketch artist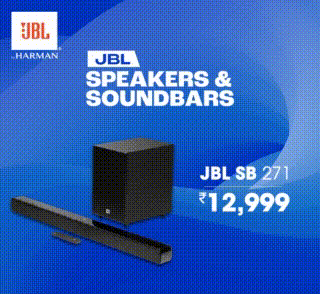 Sourav Joshi: By sharing his daily vlogs on his primary YouTube channel, Sourav Joshi has garnered an impressive 19 million subscribers
Sourav Joshi, hailing from a middle-class background, has achieved remarkable success as one of the pioneering vloggers on YouTube. Overcoming numerous challenges, he has earned the adoration of his fans through his generous nature and unwavering dedication. By sharing his daily vlogs on his primary YouTube channel, Sourav Joshi has garnered an impressive 19 million subscribers.
In addition to his vlogging channel, he also runs a separate art channel where he showcases his talents as a skilled sketch artist. His parents, a carpenter father, and a homemaker mother, have been an integral part of his journey.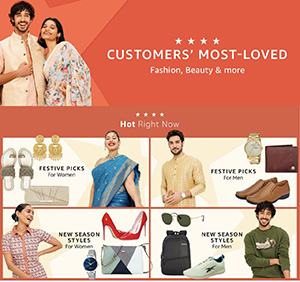 Sourav Joshi's popularity continues to soar, as he has now attained a staggering 23 million+ subscribers, solidifying his position as India's most significant and fastest-growing YouTube vlogger.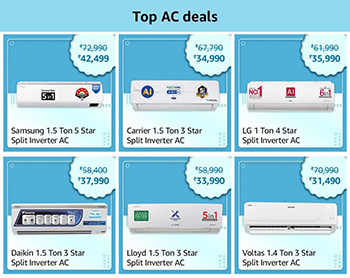 In a candid chat with the vlogger, we understand his recipe for success:
 How did you start your channel?


Hailing from the small town of Uttarakhand – Someshwar, I initiated my YouTube channel back in 2017. Since then, my channel has experienced remarkable growth, amassing a substantial following of 21.7 million+ subscribers. My artistic journey began by sharing my artwork in the realm of YouTube, where I released my first video in 2017.

Saurav Joshi Vlogs, as my channel is now known, underwent a series of name changes before settling on its current identity. Initially, I faced challenges with little success or recognition. Nonetheless, I never stopped and was determined to reach my goal. In 2019, luck smiled upon me as I shared a video featuring all of my family members, which resonated deeply with a wide audience and quickly went viral, earning an outpouring of love and support. During the lockdown in 2020, I took on an ambitious project of creating 365 vlogs in 365 days. To my astonishment, my videos rapidly gained viral status on YouTube, resulting in a flood of new subscribers to my channel. By 2021, I became one of India's fastest-growing vlogger, a testament to my hard work.

What struggles you faced to become a vlogger?


Coming from a lower middle-class background, I faced a plethora of challenges. My father worked very hard to make ends meet. I aspired to attend an art college but couldn't secure admission. However, with consistent efforts, I discovered a new path – vlogging. Despite the lack of equipment like phones, I started my YouTube channel, using whatever resources I could manage. Apart from this, I was and in fact, I am still an introvert, the camera isn't my best friend. So, overcoming my fear and choosing vlogging as a career was a huge personal feat for me.

As time passed,  hard work and consistency paid off, and my videos struck a chord with viewers, eventually propelling me to the forefront of India's vlogging scene.

How do you decide what content they should create?


Deciding on the content to create is a strategic process. I consider various factors to ensure that my content resonates with my audience while keeping my brand in mind. Two factors that set my content apart from my competitors are- Personalization and Family-friendly. Unlike other vloggers, my content is highly personalized and raw. Trends don't drive my content, my life event does. Secondly, my content is not restricted to a particular age group. I have met kids and grandparents who watch my content together.

Additionally, I love creating traveling content. Sharing travel experiences not only allows me to showcase different places and cultures but also offers unique opportunities for engaging storytelling.

Ultimately, as a content creator, I try to strike a balance between creating relevant and appealing content, while staying true to my brand and passions.

What sets you apart from other creators?

I think what makes me stand out from the crowd is that my content is unfiltered and raw, giving you an authentic glimpse into my world. I don't think of myself as another vlogger; I try to be someone that every young boy from small towns and cities can resonate with, inspiring them to dream big and reach for the stars. But it's not just my vlogging skills that have won hearts; it's the content featuring my family that's stealing the show. People can't get enough of the endearing quirks and interactions that showcase a typical Indian middle-class family. I can feel the love and mutual admiration they have for each other through the screen, and their everyday banter is downright heartwarming.

It's this genuine connection with my audience that's made me who I am today. I try to become a part of their lives, reminding everyone of the joys and love that make family so special.

What makes you India's most-watched and loved vlogger?



I think what sets my content apart is the authentic bond I share with each of you. I prioritize genuineness and maintain a sincere approach, which resonates with my audience and distinguishes me in the vast world of content creators.

However, there's more to my journey than just creating videos. I am deeply committed to a few endeavors, with a particular focus on educational initiatives for underprivileged communities. Now that I have the means, I want to help as many people as I can, especially children who can truly make a difference with the right education.