Published By: Shrishti Negi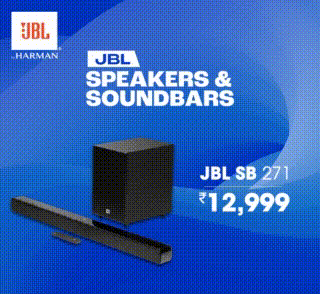 Last Updated: September 26, 2023, 09:26 IST
Priyanka Chopra applauded the efforts of those who played a crucial role in making the agreement possible.
After a series of tiring negotiations and meetings spanning numerous consecutive days, the Writers Guild of America (WGA) and the labour group representing studios and streamers have finally struck a tentative deal on a new contract. This significant breakthrough has the power to bring an end to a historic 146-day writers' strike, providing relief to the entertainment industry. Movies and TV Shows that were stalled or delayed due to the SAG AFTRA strike will now be able to resume their production schedules. As news of the agreement broke, Hollywood celebrities, including Priyanka Chopra joined in the celebrations, applauding the efforts of those who played a crucial role in making this agreement possible and marking the beginning of a new chapter in Hollywood.
The Citadel actress couldn't hide her joy and took to Instagram to express her excitement, she wrote, "Bravo. This is the result of a committed, unified stance. Hope that this positive momentum can drive closure on the SAG AFRA discussions too. After several long consecutive days of negotiations, the WGA and the AMPTP have reached a tentative deal on a new contract in a major development that could precipitate the end of a historic, 146 day."
As per Hollywood Reporter, the Writers Guild of America shared the news to strike captains via email on Sunday night, followed by an announcement to all its members. The message read, "We have reached a tentative agreement on a new 2023 MBA, which is to say an agreement in principle on all deal points, subject to drafting final contract language." Meanwhile, the Alliance of Motion Picture and Television Producers (AMPTP) also confirmed the historic agreement in a joint statement with the WGA.
The parties have decided to lock in a three-year agreement, but it will require further approval by the WGA members to become official. While the exact details of the deal, which impacts approximately 11,500 WGA members, are currently undisclosed, they are expected to be revealed in the coming days as the union aims to garner support from its members for the agreement.
These negotiations took place over five consecutive days during the weekend, preventing them from becoming the longest in the union's history. The previous record was established in 1988 when the WGA went on strike against Hollywood companies for a total of 154 days.
The production of Priyanka Chopra's project Heads Of State, which was previously halted due to the strike, is now set to resume. This Prime Video film also stars Idris Elba and John Cena, with Ilya Naishuller directing the project. Additionally, the actress is set to share the screen with Guardians of The Galaxy star Chris Pratt in a film titled Cowboy Ninja Viking.