Twitter faced disappointment in the Karnataka High Court today when its plea challenging the Central government's orders to block certain accounts was dismissed. This comes weeks after Twitter founder and former boss Jack Dorsey upset the government with his assertion that the platform had faced threats and immense pressure to remove certain accounts during the protests by farmers. This and more in today's ETtech Top 5.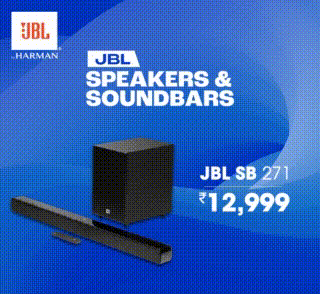 Also in the letter:
■ Govt to bring design­-linked sops for MSMEs in cloud space
■ ETtech Deals Digest
■ Indians' data consumption to skyrocket by 2028
---
Karnataka HC dismisses Twitter petition; imposes Rs 50 lakh fine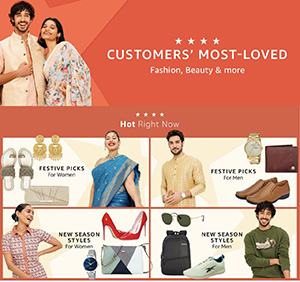 The Karnataka High Court on Friday dismissed a petition filed by Twitter challenging several blocking and take-down orders issued by the Ministry of Electronics and Information Technology (Meity), saying the company's plea was devoid of merits. The social media company was also fined Rs 50 lakh.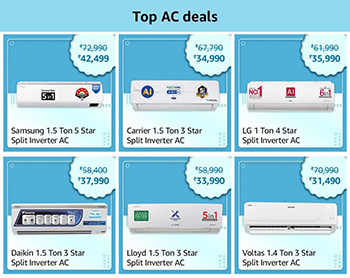 Driving the news: The single-judge bench of Justice Krishna S Dixit said it was convinced by the Centre's contention that it had the power to block tweets and accounts.
Twitter's plea: Twitter had challenged ten different 'blocking orders' issued by Meity between February 2, 2021 and February 28, 2022. The government had directed the microblogging site to block 1,474 accounts, 175 tweets, 256 URLs and one hashtag, Twitter told the court, while only challenging orders pertaining to 39 of these URLs.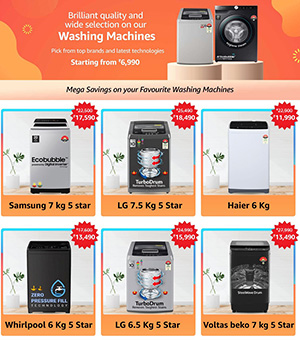 The Ministry had issued the orders under Section 69A of the Information Technology Act. Twitter, in its petition, claimed that the orders "fall foul of Section 69A both substantially and procedurally."
"Comply with Indian laws": In response to the development, Minister of State for Electronics and Information Technology Rajeev Chandrasekhar said: "All platforms hv to be in compliance with Indian law n @Twitter under @jack repeatedly refused to do so."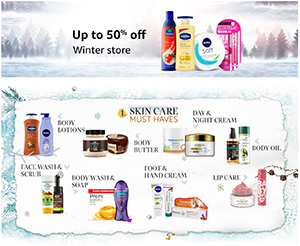 Timeline of events: The government issued notices to Twitter on June 4, 2022, and again on June 6, 2022, seeking an explanation on why Blocking Orders were not carried out.
Twitter replied on June 9 that the content against which it had not followed the blocking orders did not seem to be a violation of Section 69A. On June 27, the government issued another notice stating Twitter was violating its directions. On June 29, Twitter replied asking the government to reconsider the direction.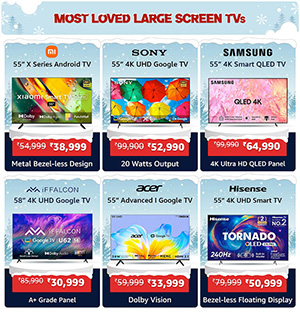 On June 30, the government withdrew blocking orders on 10 account-level URLs but gave an additional list of 27 URLs to be blocked. On July 1, 10 more accounts were blocked. Complying with the orders "under protest," Twitter approached the HC with the petition challenging the orders.
---
Fintechs seek first loss default guarantee cover for co-lending deals
Digital lenders are looking to lobby with the central bank to extend the first loss default guarantee (FLDG) cover of 5% to co-lending arrangements as well.
Jargon buster: FLDG is an arrangement between two entities — it is a lending model between banks or non-banking finance companies (regulated entities) and lending service providers (fintech firms) — under which the initial hit on a default is taken by a third party, such as the fintech firm that originated the loan. The fintech player compensates lenders if the borrower defaults up to a certain threshold of the loan portfolio.
'Skin in the game': Fintechs claim that such an extension will allow more skin in the game and give banks the confidence to enter into more such tie-ups.
Fintechs want further clarity on the FLDG rules and a 5% guarantee cover to be extended to co-lending arrangements as well, the CEO of a digital lending company told us.
Catch up quick: The Reserve Bank of India (RBI) recently allowed digital lenders to take a first loss default guarantee on loans while capping the guarantee cover to not more than 5% of the total loan portfolio.
All entities regulated by the central bank will have to ensure the invocation of default guarantees within 120 days of a loan falling overdue.
---
Design­-linked sops on the anvil for small companies to create local cloud solutions
The government is working on a new scheme that will give incentives to Indian companies, especially micro, small and medium enterprises (MSMEs), to bring new cloud solutions to the local market and make the space more competitive.
New scheme alert: The Ministry of Electronics and Information Technology (MeitY) is working on a design-linked incentive (DLI) scheme. The idea behind it is to foster innovation, which will challenge the duopoly of Amazon and Google in the space, a senior government official said.
Adding to the existing scheme: Under its Meghraj initiative, the IT ministry already empanels cloud service providers such as Amazon Web Services India, Google Cloud India, IBM India, Jio Platforms, Microsoft, Oracle India and Tata Communications, which provide basic, advanced and managed services in this space. But the DLI scheme will be aimed at Indian companies, which can provide better-customised solutions, another official said.
Younger players welcome: "We want to encourage younger companies to venture into this space," one of the officials said. The government wants to provide incentives to companies that can bring solutions or services and operate with only 50 or even fewer server racks.
"All these are established names which have huge data-centre infrastructures. It takes a lot of investment, energy and manpower to run and manage these places. These costs will only come down if there is some innovation, which allows SMEs and MSMEs to run such places in smaller infrastructure," one of the officials cited earlier said.
---
ETtech Deals Digest: Indian startups raise $5.5 billion in the first half of 2023, down 72% YoY
New-age tech companies secured only $5.5 billion across 549 rounds in the first six months of the year.
The funding landscape for startups witnessed a 72% drop compared to the previous year. In H1 2022, $19.5 billion was raised across 1,576 funding rounds.
And in comparison to the second half of 2022, when the funding winter took hold, investments have further declined by 23%. During H2 2022, startups secured $7.1 billion in funding.
The funding slowdown was secular, as it was evident across all stages, from seed to late stage. During the first half of 2023, investments at the seed stage amounted to $352 million, spread across 386 rounds. However, this figure marked a significant decline of 65% when compared to the $1 billion that startups received in seed funding during the corresponding period in 2022.
Similarly, early-stage startups faced a funding setback, with $1.3 billion raised across 124 rounds in H1 2023. This represented a substantial decline of 73% compared to the $5.1 billion secured across 347 rounds in H1 2022.
---
Infographic Insight: Indians to consume highest data in the world by 2028
India will consume the most data in the world by 2028 at 62 GB per user, per month, ahead of developed markets such as the US, Europe, South Korea and China, according to the Ericsson Mobility Report.
Details: "Average data traffic per smartphone in the India region is the highest globally, together with GCC. It is projected to grow from 26 GB per month in 2022 to around 62 GB per month in 2028 — a CAGR of 16%. This is driven by high growth in the number of smartphone users and increased average usage per smartphone," the report said.
The driving factor: Some of the world's lowest data rates, growth of 5G networks and faster penetration of affordable smartphones will keep people online in India.
According to the report, 5G is set for exponential growth in the country as customers will increase from 10 million at the end of 2022 to 700 million by 2028-end. This would make India the second-biggest market for 5G subscribers worldwide, while China would be the biggest, at 1,310 million users.
Today's ETtech Top 5 newsletter was curated by Megha Mishra in Mumbai and Vaibhavi Khanwalkar in Bengaluru. Graphics and illustrations by Rahul Awasthi.