Here are five destinations across India offering the most unique kinds of beer (Representative Image)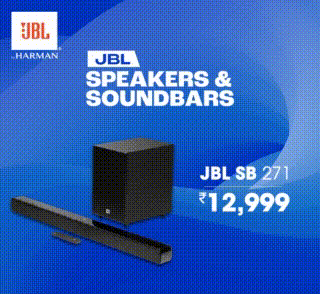 From a sweet mellowed brew in Kalyani, West Bengal to chocolate flavored beer in Durg, Chattisgarh, a visit to these destinations will have travelers clinking their pint glasses
International Beer Day is celebrated every year on the first Friday of August and is a time to come together with friends and family to enjoy the craftsmanship that goes into one of the world's most popular alcoholic beverages. With its mission to make it easier for everyone to experience the world, Booking.com has rounded up five destinations across India offering the most unique kinds of beer. From a sweet mellowed brew in Kalyani, West Bengal to chocolate flavored beer in Durg, Chattisgarh a visit to these destinations will have travelers clinking their pint glasses to new brews and booze.
For that mellow beer with a sweet aftertaste- Kalyani, West Bengal
The charming secret of Kalyani, a small hamlet tucked away in the tranquil West Bengali countryside, is its renowned beer. The brewing tradition in Kalyani dates back decades to 1969 and is known for offering both strong and mild variants. The strong beer is described as "a smooth, mellowed brew with a kick" and offers a significant amount of alcohol content and an unexpectedly sweet aftertaste. The art of brewing beer in Kalyani follows a meticulous process that involves the finest ingredients and precise craftsmanship. While in Kalyani travellers can visit the nearby Bethuadahari Wildlife Sanctuary, Krishnanager and Plassey or simply visit the parks and gardens and enjoys this eco-friendly destination.
For those unique taste buds – Pune, Maharashtra
For all the daring beer lovers who want to indulge in the most distinctive and out-of-the-box beers, Pune is a must-visit destination. Along with a blend of historical landmarks, modern infrastructure, cultural richness, and a vibrant social scene, the city has seamlessly managed to carve a niche for itself in the craft beer market. Its exceptional selection of beers will leave you wondering which mouthwatering mission to embark on. From apple cider-based beers to smoked beers, name it and you will get it here. Visitors are guaranteed a memorable experience because of the easygoing and pleasant atmosphere of the city, as well as their enthusiasm for brewing.
For the bitter choice that is the oldest – Jammu, Jammu and Kashmir
How does escaping to a picturesque hill station and relishing the crisp mountain air over- a pint of freshly brewed beer sound? Amazing right! With brewing experience dating back to the 1960s, Jammu offers an extra-fresh-tasting beer because of its groundbreaking extra-long brewing cycle. The choice of beers available in Jammu symbolizes the great Himalayas, utilizing the finest ingredients to create a distinct and refreshing flavor experience. As the sun sets over the astonishing landscapes of Jammu and Kashmir, raising a glass of Beer is not just about enjoying a drink but a whole experience.
For that young choice of Belgian – style chocolate flavor – Durg, Chhattisgarh  
For all the chocolate lovers, we come bearing happy news! In the heart of Chhattisgarh lies a captivating city named Durg, which offers chocolate-flavored beer. The smooth and velvety texture of the chocolate adds a luxurious touch to the beer, making it a truly indulgent treat. Durg's beer has gained popularity not only locally, but also nationally and globally. Tourists visiting the region make it a point to try this distinct beer, and beer enthusiasts from different parts of the country seek to taste this one-of-a-kind creation.
For that 'authentic Brooklyn feel' that is fresh & crisp in taste – Bengaluru, Karnataka
Experience the iconic taste of Brooklyn-style beer, right here in India. Bengaluru, popularly known as the "Silicon Valley of India," is home to a vibrant beer culture, with a diverse selection of microbreweries and craft beer establishments. The destination's ability to blend tradition with innovation has never surprised anyone and the beer is no exception. From classic ales and lagers to experimental fruit-infused concoctions, this city takes beer lovers on a delightful journey of tastes and aromas.