Talk about a growth story! Online stock broking platform Groww is all set to pip market leader Zerodha in terms of active investors next month. This and more in today's ETtech Morning Dispatch.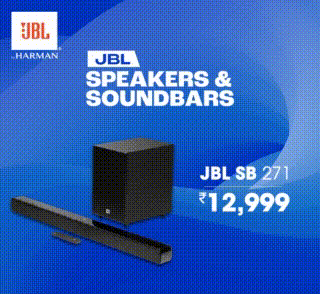 Also in this letter:
■ Global firms in talks with local companies for IT PLI scheme
■ Mohali's Semiconductor Lab to get an upgrade
■ Indian IT firms and their tryst with outsourcing
---
Groww set to race past Zerodha in active investors count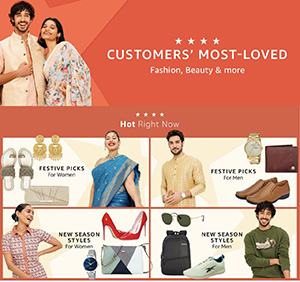 (L-R) Groww founders Neeraj Singh, Lalit Keshre, Ishan Bansal and Harsh Jain
The stock broking world could see a new leader next month as Groww gets set to upend Zerodha from its leadership perch. While exact numbers will be released by NSE in October, multiple sources said that given its growth rate — 6.2 million active clients in August already — Groww will surpass Zerodha's 6.3 million figure this month.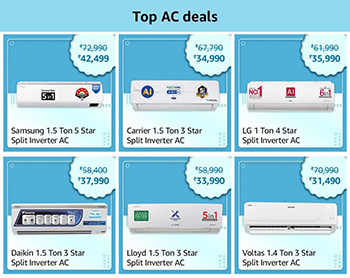 What does this mean? The NSE defines an active investor as one who performs at least one trade in a year. While this number by itself is not indicative of the popularity of a broking platform, it definitely shows the rapid pace of growth for the Peak XV-backed startup, which got into stock broking in 2020. Zerodha had been leading the race since 2019.
The galloping horse: Zerodha took almost a decade to become a leader in the stock broking world. But Groww caught up in just three years, using its own social media channels, videos and blogs aggressively to attract customers. It's also big on advertisements on television, especially cricket and online, and reaches out to potential customers via Facebook and Google.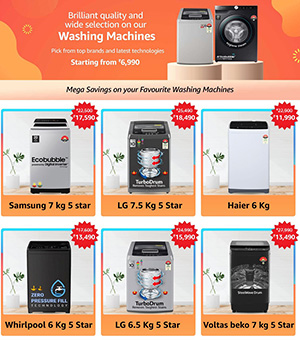 ETtech In-depth: Sebi's crackdown on finfluencers unlikely to stop fraud
Groww cofounder Harsh Jain told ET that they do not use any finfluencers or affiliates to acquire new customers.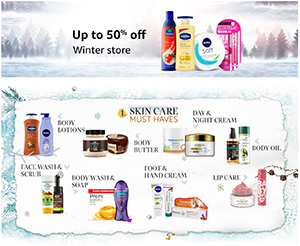 Zerodha's slower growth: Zerodha has been growing its user base in a very calculated manner. Unlike its peers, it charges customers for opening accounts, and has never done promotional programmes on television or online channels. It used to run a large referral programme, which it recently shut down since Sebi is looking to regulate the finfluencer world.
In August, Sebi asked brokers to stop working with unregulated influencers. Earlier this month Zerodha asked all its affiliate partners to stop promoting Zerodha across their social media channels till there is regulatory clarity on the matter.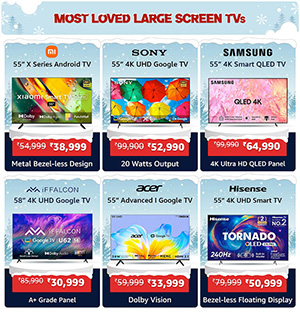 Groww was also one of the nominees for the Startup of the Year category in this year's Economic Times Startup Awards.
ETtech Explainer: Decoding the buzz around Sebi's finfluencer guidelines
---
ETSA 2023 | We work for customer validation, not investor validation: Gameberry Labs founders
Govind Agarwal and Afsar Ahmad, cofounders of online gaming firm Gameberry Labs, and winner of the Bootstrap Champ category at The Economic Times Startup Awards 2023, said they work for customer validation, not investor validation, and the company is focused on growing steadily without any funding.
While the online gaming sector has seen active investor interest in India, the duo from IIT-Kharagpur said they were averse to raising capital right from the beginning. In fact, the Bengaluru-based startup is considering acquisitions as profit grows.
"There is a lot of FOMO (fear of missing out) because venture investments help derisk and provide attractive exit opportunities for founders. But we are happy with the money we make, and it helps us focus on customer validation, and not VC validation," Ahmad told ET.
More games coming: Started in 2017, Gameberry plans to introduce about two new games over the next two years, and go deeper into existing geographies, while maintaining a sharp focus on online board games. The potential acquisitions would also be in the same category, the founders told ET.
New avenues: The startup is in talks with makers of popular physical board games in the US to use their intellectual property (IP) rights to build online versions. It is also experimenting with subscriptions and voice messaging for the existing user base. It is replicating popular board games, such as Ludo, that have no particular entity holding its IP rights, and bringing it to customers or players in the online or mobile format.
Escaping tax compliance: Gameberry is among the few online gaming startups that develop casual games, a broad category of gaming focused on the mass-market such as trivia, board games, card- or board-based games. This has helped it – along with some other "non-money game" developers – to escape the 28% tax imposed on real-money platforms.
---
A MESSAGE FROM OUR PARTNERS
Accel SeedtoScale Specials: Timeless lessons by Co-founder Jim Swartz
Accel's Co-founder Jim Swartz imparts timeless lessons from his five-decade-long stellar journey in venture capital in a conversation with host Anand Daniel in episode one of SeedToScale Specials podcast series. Watch Swartz unravel the philosophy of the prepared mind and provide first-hand insights from his phenomenal journey of nurturing startup visionaries to forge time-tested business enterprises. Find out more here
---
Global hardware firms talk to local companies on PLI longlist
Top global technology hardware brands have intensified talks with local companies that applied for the revised production-linked incentive (PLI) scheme to set up an ecosystem for making notebooks, desktops, and servers in India – and helping achieve the government's stated goal of 70% local output in three years for these items.
Quote, unquote: "We have partnered with local OEMs (original equipment manufacturers) and already have a small-scale facility where we manufacture some of our products in India," said Arnold Su, Vice President, Consumer and Gaming PC, System Business Group, ASUS India.
Catch-up quick: The development comes amidst cabinet approval for the revised PLI scheme for the segment, with a financial outlay of Rs 17,000 crore. The government said it has received 40 proposals worth Rs 22,890 crore, far outstripping the budgetary layout of the scheme.
The government is yet to release the final list of participants under the scheme.
---
Modernisation of Mohali's semiconductor lab underway
The ministry of electronics & information technology (MeitY) has issued an expression of interest (EoI) seeking commercial and technology players with necessary technological and operational expertise to modernise the Semiconductor Lab (SCL) in Mohali. A committee, too, has been formed to assess the bidders.
Why the upgrade? Chips from SCL, which is the only unit in the country to manufacture chips, have gone into previous space missions, but the nodes are very old and need to be updated with the latest in modern technology.
On the job: "For modernisation of Mohali SCL, a committee has been formed. They're currently engaged in drawing up a plan. Few initiatives have already been taken up, because there is a management committee of semiconductor labs also," a senior government official said.
Govt's aim: The planned upgrade aims to transform SCL into an entity with volume production and profitable assets. It also wants to extend SCL's design, fabrication, testing and packaging capabilities to a wider range of semiconductor products and enhance competitiveness, improve quality and bring cost-effectiveness.
---
ETtech In-Depth: Conglomerates get a taste of tech
Internal information technology services arms of several large Indian conglomerates such as Shriram Group, auto parts giant Motherson Group, cigarettes-to-hospitality conglomerate ITC and Chennai-based TVS Group are now extending such services to third-party firms.
Expert take: Experts believe this is part of another wave of IT-business process management (BPM) services where corporate houses with large tech support firms are offering services to external companies.

Tell me more: The wave is mostly in areas of digital transformation, application development and maintenance, artificial intelligence (AI), machine learning and metaverse support. Most of the third-party clients are based in India, but these companies are also eyeing overseas markets like continental Europe and the Middle East.
---
Other Top Stories By Our Reporters
Prabhjeet Singh, president of Uber India and South Asia, with Uber passengers

For startups, customer is king and consultant: Leaders across ecommerce startups such as Licious, Red-Health, Captain Fresh, Pilgrim and Razorpay are walking the talk to enhance customer connect, not just to improve products and services and prioritise customer satisfaction, but to also evolve with changing market dynamics.
As Micron unit kicks off, govt says two more proposals likely: US chipmaker Micron broke ground for its $2.75-billion (Rs 22,854 crore) chip packaging plant at Sanand in Gujarat on Saturday, marking a significant milestone in India's goal to emerge as a hub for global semiconductor manufacturing.
---
Global Picks We are Reading
■ How ChatGPT Can Help You Do More With PDFs (Wired)
■The little-known blockchain firm behind Southeast Asia's digital payment systems (Rest of World)
■ Can AI Help Doctors Come Up With Better Diagnoses? (WSJ)