Stellantis' STLA M platform will form the basis for future Jeep, Citroen and Fiat models, and could be the base for the Italian brand's comeback to India.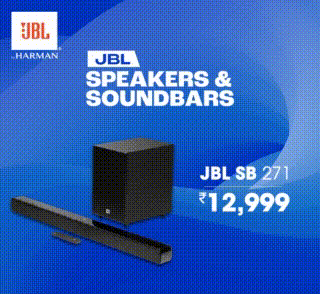 Stellantis, which operates the Jeep and Citroen brands in India, is likely to leverage its STLA Medium (M) platform to bring back the Fiat brand to India. Unveiled earlier last month, Stellantis' STLA M platform is understood to be making its way to India with the next-gen Jeep Compass in 2026 along with Citroen's next-generation models, which will also use the same platform.
Globally, Stellantis is banking heavily on the STLA M platform, which will also spawn future Fiat models. Hence, with a ready platform serving sister brands Jeep and Citroen in India, it is feasible for Fiat to bring its own models based on the same platform with minimal investment.
Stellantis STLA M platform: what's to know?
The STLA M is the first of four global BEV-centric platforms that will underpin a range of future models from several Stellantis brands. It's a modular platform, which means it can underpin a wide variety of vehicles, ranging in length between 4.3 metres to 4.9 metres – essentially in the C- and D-segments – with wheelbases between 2.7 metres and 2.9 metres.
Models based on the platform will be either front-, rear- or four-wheel drive (4WD), with the 4WD using a dual-motor set-up. Power outputs for the vehicles will range between 215hp and 382hp, and the battery packs will be sized up to 98kWh, returning over 700km of range on the WLTP cycle.
The flexibility of the STLA M platform allows for a variety of body styles, including sedans, crossovers and SUVs. It has also been designed to minimise weight and deliver improved ride and handling compared to the outdated PSA and FCA platforms that underpin much of Stellantis' current line-up. While it has been designed with electrification at its core, thanks to its flexibility, it's also understood to support ICE powertrains.
Stellantis brands to have greater synergy in India
Currently, Stellantis' brands in India operate completely individually with manufacturing spread in two different plants. The Compass – as well as its derivative, the Meridian – are based on the FCA Small Wide platform and are manufactured in Ranjangaon, while the Citroen C3, eC3 and the C3 Aircross are all based on the CMP architecture and are made in Thiruvallur. It also has another plant in Hosur that exclusively manufactures powertrains for domestic as well as export purposes.
However, the current Compass range as well as Citroen's C-cubed models will be the last ones to be based on their individual FCA and PSA architectures. Moving on, all models from both brands will be based on the common STLA platform for greater synergies not only globally but in India as well.
Jeep's next-gen Compass (code: J4U) in India will be its first STLA M platform-based vehicle, while for Citroen, the product following the C3X crossover in India (launch end-2024) will be the first to make use of this platform. Adding yet another brand will further improve economies of scale, and perhaps, the brand that best suits the case is Fiat, which is a known nameplate in India. With the STLA M platform, bringing back Fiat will only be an incremental investment for Stellantis from a manufacturing point of view.
Stellantis evaluating commercial viability of relaunching Fiat
When Fiat exited India in 2019, it was because of an ageing model line-up that was nearly a decade old and couldn't be upgraded to meet BS6 emissions regulations. Moreover, the minuscule volumes simply did not justify the cost of upgradation. Fiat had also lost two major customers for its diesel engine in Maruti Suzuki and Tata Motors as both brands moved on to completely in-house developed engines in the run up to the BS6 era.
What Fiat really needed then was a fresh investment for an all-new model range and new engine family. While it did not materialise then, Stellantis now has the opportunity to do exactly that with the STLA M platform, and the commonality with Jeep and Citroen only further bolsters Fiat's case.
Stellantis is understood to be evaluating the commercial viability of relaunching the Fiat brand in India and how it could be marketed differently. The Group currently has three plants in India – one in Hosur, one in Ranjangaon and one in Thiruvallur – so it remains to be seen how the company rationalises production for the upcoming STLA M vehicles.
Also See:
Tata Group likely to procure battery from global supplier Envision AESC
Mahindra on track to launch 5 EVs by October 2026
Maruti Suzuki to produce 1.5 million electrified vehicles by 2031