Published By: Dishya Sharma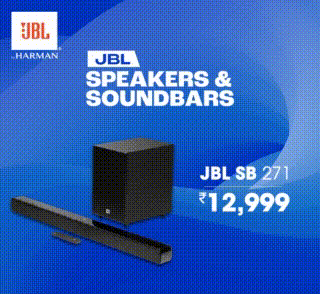 Last Updated: October 09, 2023, 10:38 IST
Olivia Wilde took to Instagram to throw shade at Taylor Swift over her new romance with Travis Kelce.
Taylor Swift has garnered attention not just for her albums but also for her personal life- and more so because of her alleged romance with Travis Kelce. However, not everyone appears to be thrilled about this newfound love. Olivia Wilde, the Don't Worry Darling star, recently took to Instagram to throw shade at the Love Story songstress. She shared a screenshot of a tweet by Westworld actress Katja Herbers on her Instagram, which read, "I wish Taylor Swift was in love with a climate scientist." While Taylor has remained tight-lipped on the matter, Swifties (fans of the singer) wasted no time slamming Olivia and accused her of being a 'hypocrite'.
Reports of Taylor's rumoured romance with footballer Travis Kelce have been making headlines lately. The new couple has indeed become the centre of attention. The singer has been frequently seen at Kelce's games, accompanied by her close friends like Ryan Reynolds and Blake Lively. They have been spotted cheering for the athlete from the VIP stands. While fans are delighted for the singer, Olivia, on the other hand, doesn't seem too happy for the singer.
A user questioned Olivia Wilde's post, wondering if she had forgotten that Olivia had previously dated Harry Styles.
Another criticized Olivia Wilde, calling her a "performative activist" who attaches herself to famous celebrities without actually making significant contributions to climate change efforts. They also called her a hypocrite and urged her to leave Taylor Swift alone.
An individual wished that Olivia Wilde would focus on being a climate activist instead of making negative comments about Taylor Swift.
One more questioned Olivia Wilde's authority to make such remarks against Taylor Swift.
Interestingly, shortly after Olivia Wilde shared actress Katja Herbers' tweet on her Instagram, she explained the actual meaning behind her tweet. She wrote, "Taylor would join her scientist at an end fossil fuels rally and the world would be saved."
After Taylor Swift's appearance at the Kansas City Chiefs game on September 24, there was a nearly 400 per cent increase in Travis Kelce's jersey sales within just two days. The singer's presence at the sporting event appears to have boosted the ratings for the Chiefs' matches. Meanwhile, Swifties have been eager to catch a glimpse of her cheering for her new love.
Taylor's most recent appearance was at the Kansas City Chiefs game against the New York Jets on October 1, held at MetLife Stadium. She was joined by her Hollywood friends, including Blake Lively, Ryan Reynolds, Hugh Jackman and Sophie Turner.