India's extensive railway network provides a unique and sustainable way to experience the beauty and culture of the nation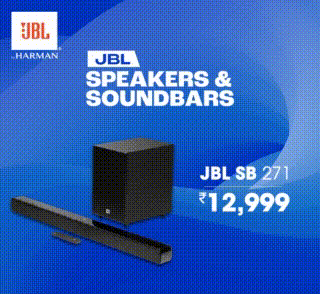 To discover India, train travel should be on the plan for responsible, conscious people
As we commemorate World Tourism Day in 2023, the significance of travel takes center stage. Sustainable tourism not only allows us to explore the diversity of our planet but also ensures that future generations can enjoy these wonders as well. Discovering India is a pleasure for eco travelers with its landscapes, cultures, and histories. To discover India, train travel should be on the plan for responsible, conscious people. India's extensive railway network provides a unique and sustainable way to experience the beauty and culture of the nation.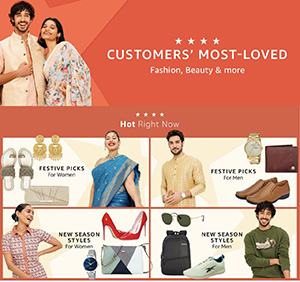 So if you're looking for a getaway come aboard a train journey, Dinesh Kumar Kotha, Co-founder and CEO, ConfirmTkt shares five eco-friendly travel destinations, in India as we celebrate World Tourism Day 2023.
Auroville, Tamil Nadu:Station to reach Auroville: Villupuram Junction, Villupuram, Tamil NaduNestled in the heart of Tamil Nadu, Southern India, Auroville is a paradise for travelers seeking sustainable living and eco-friendly tourism. This experimental community shines as a beacon of renewable energy, efficient waste management, and organic farming. Visitors can immerse themselves in various eco-friendly activities, from volunteering in community projects to attending workshops on sustainable living. Explore the community's sustainable infrastructure while strolling or cycling through the lush Auroville Botanical Gardens. To reach this eco-paradise, embark on an eco-friendly train journey that aligns perfectly with Auroville's sustainability ethos. Train travel to Villupuram Junction, offers scenic views, reduces your carbon footprint, and contributes to a greener, more sustainable way of exploring this beautiful destination. Auroville is more than just a place; it's a way of life that champions ecological harmony.
Kaziranga, Assam:Station to Kaziranga: Jakhalabandha Railway Station, Furkating Railway Station

Kaziranga National Park in Assam, is a true haven for wildlife enthusiasts. It boasts the prestigious UNESCO World Heritage Site status but also offers a delightful mix of rich biodiversity and lush tea plantations. While visiting, you can choose to embark on an exciting jeep safari for an up-close encounter with the iconic one-horned rhinoceros—a remarkable conservation success story. As you explore this captivating region, you'll also have the chance to engage with knowledgeable naturalists who offer fascinating insights into the local flora and fauna. Traveling to Kaziranga National Park is convenient with Furkating railway station, just 75 km away, offering excellent connectivity for responsible travelers, to major cities like Guwahati, Kolkata, and New Delhi. Overall, it's an adventure that combines the thrill of wildlife encounters with the charm of Assam's natural beauty.

Matheran, Maharashtra:Station to Matheran: Neral Railway StationMatheran, a charming hill station in Maharashtra, is a car-free oasis in the heart of the Western Ghats. To get there, hop on a scenic toy train that chugs through lush forests, offering birdwatching opportunities and breathtaking views. Nestled in the Sahyadri Hills, just 80 km from Mumbai, Matheran lives up to its name, which means 'forest on the forehead.' It's a place committed to preserving nature, recognized as an eco-sensitive area by the Ministry of Environment. Visitors can enjoy trekking, birdwatching, and more in this pristine environment. Moreso, when you do choose to de-board at Neral Railway Station for Matheran, don't forget to enjoy the stunning views at Charlotte Lake.
Khangchendzonga National Park, Sikkim:Station to Khangchendzonga National Park: New Jalpaiguri, Siliguri JunctionKhangchendzonga National Park, situated in the Himalayan region of Sikkim, is a UNESCO World Heritage Site and a testament to nature's grandeur. Thanks to an extensive railway network connecting the state, a journey to this pristine park offers breathtaking views of the Himalayas and lush valleys, providing a unique opportunity to immerse yourself in Sikkim's captivating landscapes and vibrant culture. This park is not only a natural wonder but also a vital part of the Himalayan global diversity hotspot, housing numerous indigenous plant and animal species. Its landscape includes lush green valleys, glaciers, serene lakes, and mysterious caves.
Coorg, Karnataka:Station to Coorg: Mysore Junction, Mysore, Karnataka

Known as the "Scotland of India," Coorg is a serene hill station nestled within the Western Ghats of Karnataka, just 252 km from Bangalore, the state capital. A very popular and budget-friendly destination for students, Coorg's misty hills, lush green valleys, and rolling plains create a mesmerizing natural wonderland. The destination is renowned for its rich biodiversity, boasting the Nagarhole National Park, home to diverse plant and animal species, along with extensive coffee and cardamom plantations. The region also features numerous rivers and waterfalls, inviting visitors to explore the Kaveri River's backwaters. With its pleasant climate and picturesque landscapes, Coorg is a beloved vacation spot where nature takes center stage. Coorg can be visited by taking a train to Mysore, which is not far from the region. Travelers are promised a scenic view along the way.