Cars like the Tiago JTP, Baleno RS, Figo diesel, Freestyle, the Abarth Punto and even the Polo GT TSI were some of the most fun to drive, but are not on sale anymore.
Back in 2019, an average Indian car buyer, looking for a city car with some pep had multiple options as described in our web story, aptly titled, most fun to drive cars under Rs 10 lakh. The list included cars like the Baleno RS from Maruti Suzuki, the Figo and Freestyle from Ford, the stylish Abarth Punto from Fiat and the Tiago JTP from Tata. Four years later, none of these, including the VW Polo GT TSI which was slightly more than Rs 10 lakh, are on sale as a new car in the Indian market. We tell you what made these gems disappear from the Indian car scene.
Until just a few years ago, an average Indian car buyer looking for a city car under Rs 10 lakh with some pep had several options. The list included cars like the Maruti Suzuki Baleno RS, the Figo and Freestyle from Ford, the very stylish Fiat Abarth Punto and the Tata Tiago JTP. Cut to 2023, and none of these cars, including even the Volkswagen Polo GT TSI (which was priced a little over Rs 10 lakh), are on sale anymore in India. We tell you what made these gems disappear from the Indian car scene.   
1. Maruti Baleno RS
The Baleno RS launched in 2017 was Maruti Suzuki's first turbo-petrol offering in our market. Touted as a "hot hatch" by Maruti, the Baleno RS came with a 102hp, 1.0-litre turbo petrol "Boosterjet" engine that churned out a decent 150Nm of torque mated to a five-speed manual.
Performance was not bad for the segment and the Baleno RS did a 0-100kph sprint in a respectable 10.25 seconds, which was a big difference when compared to the standard first-gen Baleno's 12.6-second timing.
The Baleno RS was a slow seller thanks to its lower fuel economy figure and the slightly higher pricing, compared to the standard Baleno, which sold like hotcakes. Maruti even slashed the Baleno RS' prices more than once and close to the model's demise, it was priced at a difference of just around Rs 31,000 to the standard Baleno's Alpha variant. Maruti being a high-volume player did not see merit in keeping the Baleno RS on sale.
The then impending BS6 norms were the final nail in the coffin as upgrading the 1.0-litre Boostejet engine for just one model didn't make financial sense for the brand and this prompted Maruti to pull the plug on the Baleno RS in early 2020. The same 1.0-litre turbo-petrol engine has been upgraded to comply with latest emissions norms and will see duty in the upcoming Maruti Fronx coupe SUV that will go on sale in April this year.
Also read: Buying used: (2015-2019) Maruti Suzuki Baleno
2. Ford Figo diesel, Freestyle diesel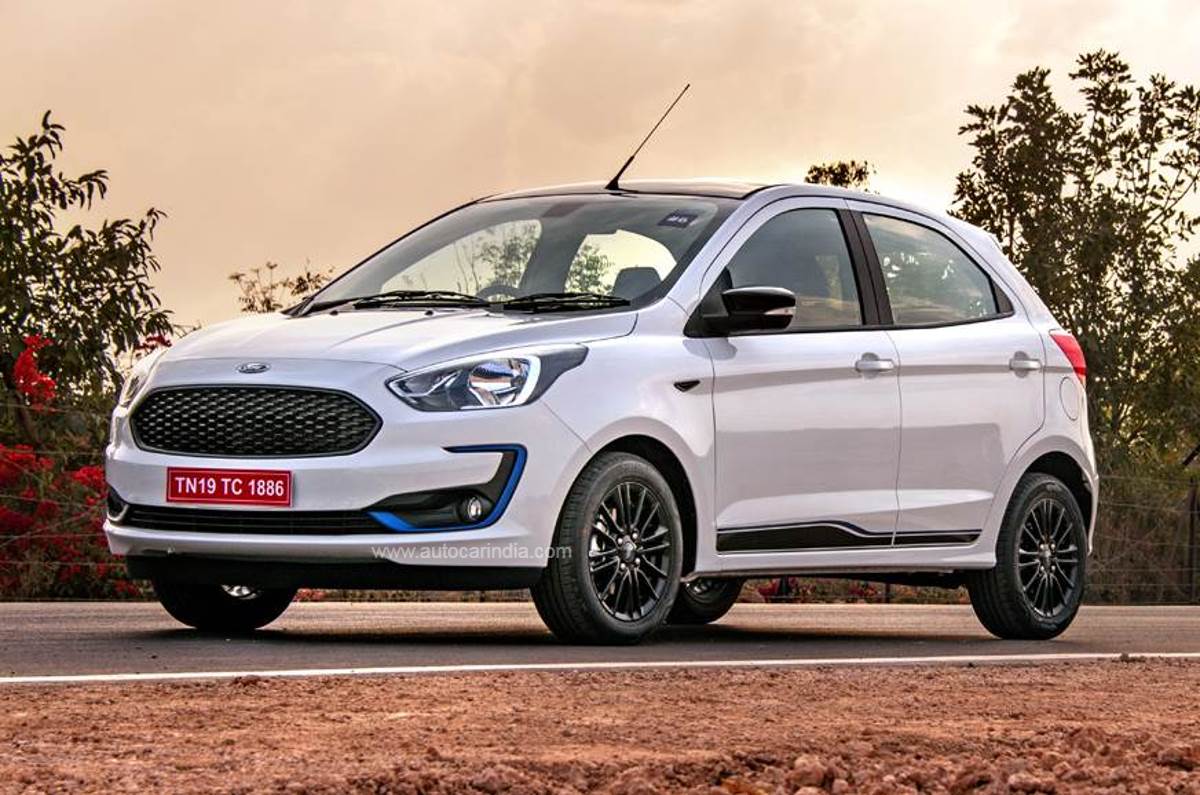 Ford's second-gen Figo went on sale in 2015 and the high-riding Freestyle joined the line-up in 2018. While both models were available in petrol and diesel engine options, it was the latter that suited the car's ride and handling capabilities more. This diesel engine was a 1.5-litre unit good for just 100hp and 215Nm unit, but it performed well than its petrol counterpart.
The Freestyle was even better than the Figo, especially in the City, thanks to its raised suspension with 190mm ground clearance which meant it took bad roads with no stress at all. Ford, unlike other brands, upgraded their small capacity diesel engines for the stringent BS6 norms, which meant the diesel-powered Figo and Freestyle soldiered on post April 2020, only to go off the shelf a little later when Ford decided to shut shop in India in September 2021.
Also read: Buying used: (2015-2018) Ford Figo diesel
3. Fiat Abarth Punto
Fiat introduced the performance-oriented Punto Abarth back in 2015. It was an instant hit among the enthusiast community and we at Autocar India had a fun time with our long-term Punto Abarth too. The car had a 1.4-litre turbo-petrol, which was an absolute firecracker, and it went from 0-100 in around 9.5 seconds. This coupled with hydraulic steering and an able chassis made the Abarth Punto a hoot to drive, especially around the corners.
It came with a five-speed manual which was nothing to write home about, but 145hp of power from a hatchback of that size was nothing less than perfect for sub-Rs 10 lakh (ex-showroom). It also featured unique alloy wheel design, exterior graphics and a 30mm reduction in ride height. As the Fiat brand itself exited the country in 2019, it was curtains for the Abarth Punto as well, thus making it a future classic for our market.
Also see: Maruti Baleno RS vs Abarth Punto vs Polo GT TSI comparison
4. Tata Tiago JTP
The Tiago JTP and Tigor JTP were born out of Tata Motors' joint venture with Jayem Automotives Pvt Ltd (known as JT Special Vehicles or JTSV). The performance-oriented JTP twins were modified iterations of standard models, keeping three basic aspects in mind – enhancing engine output, adopting a sportier design theme inside and out, and making the cars handle and sound better.
Prices started at under Rs 7 lakh for the Tiago JTP hatchback that had sportier looks, unique alloy wheels and a turbocharged 1.2-litre engine good for 114hp and 150Nm of peak torque. Equipped with an optimised suspension set-up and fatter rubber, it also had a slightly tweaked exhaust note.
In June 2020, both companies diluted the joint venture, following which JTSV became a wholly owned subsidiary of Tata Motors. The slow-selling JTP twins were eventually not upgraded to BS6 norms. 
Also see: 
2018 Tata Tiago JTP, Tigor JTP video review
2018 Tata Tiago JTP review, test drive
5. Volkswagen Polo GT TSI
The Polo GT TSI went on sale in 2013 replacing the dull Polo 1.6 from 2010. The 1.2-litre turbo-petrol hatch equipped with the DSG gearbox was an instant hit and gathered its own fan following despite its Rs 10 lakh-plus price tag. It did a 0-100kph sprint in a respectable 11.3 seconds.
The German hot hatch soldiered on and even received a new 1.0 TSI engine as an upgrade to BS6 norms. However, a 12-year production run for essentially the same car meant sales were dwindling and that resulted in the end of the GT TSI and the entire Polo line-up in the Indian market.
Also see: Buying used: VW Polo GT TSI