Aaliyah Kashyap poses with father Anurag Kashyap and fiance Shane Gregorie on her engagement day. (Credits: Yogen Shah)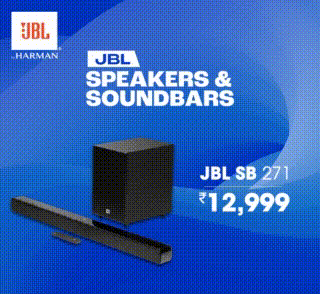 Aaliyah Kashyap and boyfriend Shane Gregorie officially got engaged on August 3 amid family and friends.
Anurag Kashyap's daughter Aaliyah Kashyap is going through an incredible period in her life right now. During a romantic getaway to Bali, Indonesia, her longtime boyfriend, Shane Gregoire, proposed to her. Millions of people were spellbound by the beautiful photos of their proposal. Now finally, the big day is here and the couple are ready to take a step towards their new journey. Slowly but surely, pictures from their engagement day have started to pour in from all corners and the entire family cannot be more ecstatic.
Popular paparazzi photographer Yogen Shah took to his Instagram handle on Thursday evening to share a bunch of lovely photographs. In one of the snaps, we can see Aaliyah posing with her father Anurag Kashyap in an intricate white lehnga. On the other hand, Anurag Kashyap looked dapper in a black pant and suit. Another snap showed Aaliyah and her fiance Shane in an ethnic kurta that matched Aaliyah's getup. Needless to say, the duo looked perfect together. There was also a picture of Kalki Koechlin who had come to partake in the festivities. The Made in Heaven star donned a light blue saree and she was all smiles for the camera.
Take a look at these pictures:
Back in May, Aaliyah Kashyap got engaged to her long-time boyfriend Shane, and penned a note on Instagram. She also posted pictures. In the photos, Aaliyah was dressed in a printed outfit as she posed in Bali and flaunted her diamond ring. "Soooooo this happened!!!!! To my best friend, my partner, my soulmate and now my fiance! You are the love of my life. Thank you for showing me what real & unconditional love feels like. Saying yes to you was the easiest thing I've ever done & I can't wait to spend the rest of my life with you, my love. I love you forever & always Fiancé (still can't believe I get to call you that AAHHHH)," her caption read. It is worth mentioning here that Aaliyah is a social media influencer.
Earlier, the young YouTuber had admitted to receiving hate for getting engaged at 22. In a segment answering her subscriber's questions about her wedding and engagement, Aaliyah had explained she's unbothered about the negative reaction because she feels "ready, secure, and sure." The couple has been dating for the past three years and began living together about eight months ago.
"It's just a 'when you know, you know' situation. I know I'm super happy in this relationship, and he's my soulmate," she said. Aaliyah knew Shane was the one for her ever since they first met each other and the contributing factor was their healthy relationship. "There's no doubt in my mind. Even when we first met there was no doubt in my mind that he was going to be the one I would end up marrying because of how happy I was, how healthy our relationship was, and how good everything was," she added.
Shane Gregoire, who was also a part of the segment, was quite moved by his ladylove's confession. He embraced Aaliyah before planting a sweet kiss on her forehead. "I don't really care if people have hate about us marrying young. I know we are young, but I don't really care," Aaliyah said while reacting to the public opinion. Meanwhile, Shane added, "I don't think it's a big deal. I don't see the issue at all. It's really stupid that people make such a big thing."
During the same segment, Aaliyah revealed that her parents were quite happy about the engagement, adding Shane had taken their permission prior to popping the big question. The couple plans to have two wedding ceremonies, one with the Hindu tradition will take place in India, while they will host a white wedding in America. They haven't arrived at a wedding date as the duo does not wish to rush things. However, they're sure about tying the knot in the spring or summer of 2025. After the wedding, they plan to split their time living both in the US and India.