Published By: Chirag Sehgal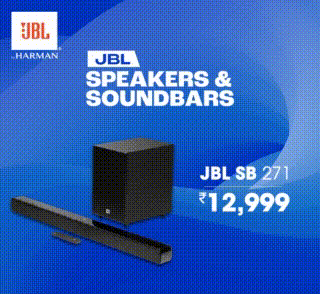 Last Updated: August 02, 2023, 18:14 IST
In the newly designed home of John Legend and Chrissy Teigen, every room has curves, which maximizes the flow of natural light.

John Legend, Chrissy Teigen and their kids took centre stage in the latest issue of Architectural Digest, as they unveiled their stunning new Beverly Hills property. Collaborating with Hollywood's one of the most prominent designers Jake Arnold, the couple went with a vibrant and funky theme for their property. Arnold, who has previously worked with the couple on various projects, helped bring their vision to life. Talking about the house, Teigen shares, "We like bright pops of colour. We wanted to crazy it up a bit, to add a little funk."
John Legend reveals that their previous home was "darker and more cloistered, like a sanctuary." However, they were attracted to their new home because of its "lightness and airiness."
"We wanted to create something magical, especially for the kids," Legend adds.
In the newly-designed home of John Legend and Chrissy Teigen, every room has curves, which maximizes the flow of natural light. Jake Arnold imagined these rooms as living entities that will evolve alongside the family, supporting their growth and ambitions.
Chrissy Teigen playfully reveals her husband's liking for pretty lighting fixtures, ones that radiate a feminine vibe. The musician agrees and says, "It's true. I think every chandelier should be curvy and feminine. I'm also open to pinks."
Meanwhile, Jake Arnold further shares that working with John Legend and Chrissy Teigen pushed him to explore new areas. While his typical style may not align with the couple's preference for "glam and fun" elements, their trust inspired him to take the challenge. Arnold's task was to transform the modern structure into a welcoming space, one that reflects the essence of John and Chrissy's personalities.
Arnold ensured that every room has a casual and comfortable ambience, as their kids will be able to use every space without any restrictions. The children's bedrooms received special attention, the seven-year-old Luna's room features a lavender theme, with a fun slide that leads into a ball pit. Meanwhile, five-year-old Miles' has a safari-themed space, featuring giraffes, a bunk bed Jeep and a climbing wall.
"We know the rooms will evolve as the kids grow up, but they're perfect for right now. They're like little dreamworlds," the designer adds.
John Legend and Chrissy Teigen's family expanded further with the arrival of their son Wren, who was welcomed via surrogacy in June. Alongside Luna and Miles, the couple are also parents of baby Esti.