Between April 2022 and January 2023, India imported Rs 18,763 crore worth of lithium and lithium-ion.
Back in February, the Geological Survey of India, which creates and updates mineral resource assessments, announced it had found roughly 5.9 million tonnes of lithium in the Reasi district of Jammu and Kashmir. Then, in a response to an RTI query from our sister publication Autocar Professional, it revealed it was also working on deposits in various parts of the country. These included deposits in Rajasthan, Chattisgarh, Jharkhand, Arunachal Pradesh, Nagaland, Meghalaya, Ladakh and Gujarat.
Lithium is the white gold that's essential for EV batteries.
In the Nagaur area of Rajasthan, preliminary studies indicate that a resource of 2.5 million metric tonnes of lithium is present in the granite. The Bhabha Atomic Research Centre (BARC) also confirmed the presence of lithium and topaz in the samples. In addition, it was revealed that preliminary exploration in the Korba District of Chhattisgarh also reached the G3 level, and deposits in Rajasthan have reached the G2 stage. Exploration of mineral deposits are split into four stages: reconnaissance (G4), preliminary exploration (G3), general exploration (G2) and detailed exploration (G1).
While the above are only preliminary reports, these deposits could potentially put India on the map of lithium-producing countries, especially if the deposits can be extracted in an ecologically sensitive and cost-effective manner. However, this is no mean task and there are several steps and potential pitfalls. Still, if things go to plan and some of these deposits come good, it could eventually make India self-sufficient in the production of EV batteries. "If all goes well, it would take at least 4-6 years," says Amitabh Saran, co-founder of Altigreen Technologies.
Why is the lithium discovery important?
One of the reasons battery electric cars are so expensive, when compared to regular internal combustion cars, is because the lithium that goes into the batteries is very expensive. Batteries today cost an average of USD 160 per kWh and most of the cost comes from lithium. This difficult to find, and even more difficult to extract resource, is currently mined primarily in Australia and South America. It is then sent halfway across the world to be refined; China processes 58 percent of the world's lithium, and then often it is finally shipped again to another corner of the world to be assembled into cells. This happens either in China, Japan, Korea or the US.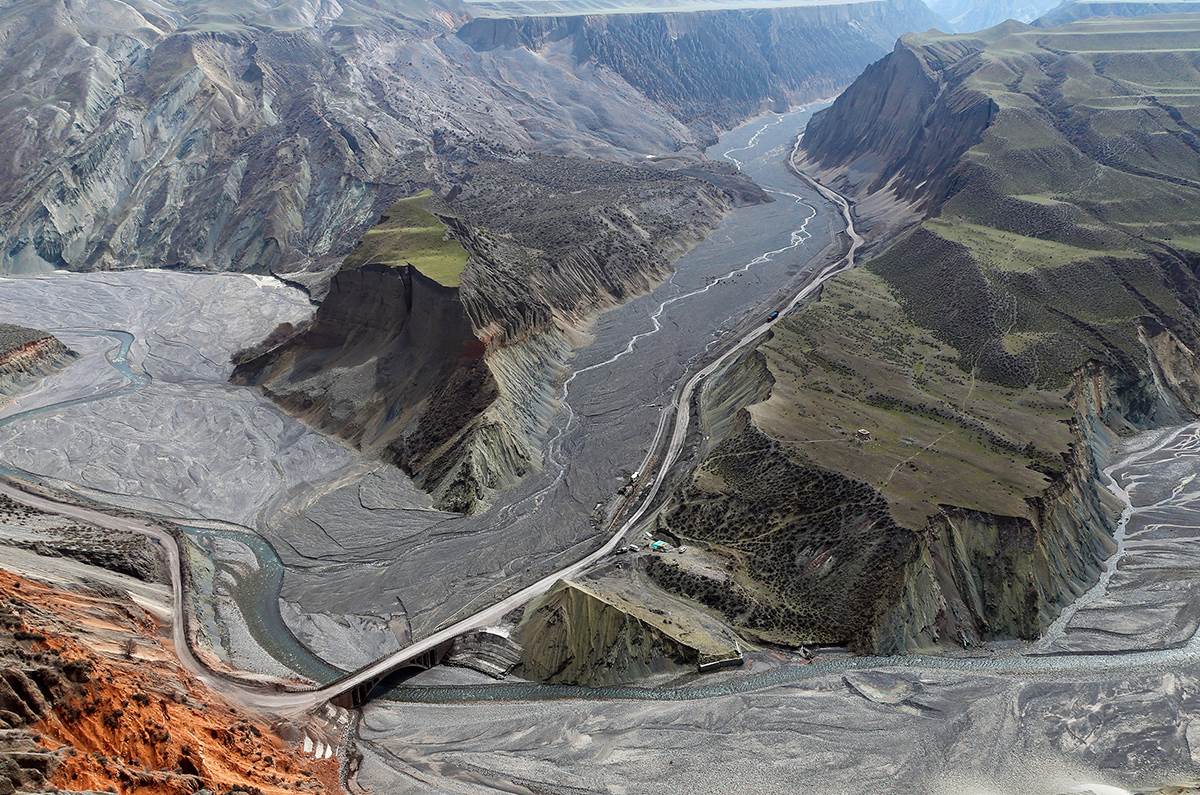 If things go according to plan, the discovery of lithium deposists could eventually make India self-sufficient in production of batteries.
With lithium found in India, we potentially could be able to create an entire battery cell ecosystem here, one that sources, refines and then produces cells locally. The road to a locally manufactured battery that uses domestically sourced raw materials is a long and hard one.
From raw material to refined salt and to high-power EV battery
There are several stages involved in converting raw materials from a mine or salar (brine  pool or salt mine) into a battery. To begin with, the metal needs to be mined cheaply and in an ecologically sensitive manner. Then we need to set up infrastructure here in India where these minerals can be processed and made into salt. Only then can we get to the final process – battery cell production. Each of these stages need massive amounts of investment and commitment.
As of now, most EVs use batteries that have lithium processed in China.
First up, the lithium found in the mines, either in brine or in ore, needs to be in the right concentration to make extraction and mining a viable exercise. Else, the authorities will have to step in and subsidise the extraction of the ore, which could also make sense looking at our foreign exchange outflow. Then the extracted mineral has to be processed into a salt, one that is stable, safe and one that displays the right properties in a consistent manner. Experts warn that arriving at a stable and safe salt is not a straightforward process and needs plenty of expense, experience, time and in some cases tweaking. Then we need to set up cathode and electrolyte manufacturing plants that can achieve international standards when it comes to energy density and costs. Unless we have these processes, the raw materials will be wasted. This, again, is a huge step and one that needs much expertise and is likely to involve (at least initially) the support of some international players. The final step that involves the manufacture of a cell structure isn't straightforward or easy either, and here too, we must be aware that we will be behind the curve for a long time. 
What's worth noting is that India imported Rs 18,763 crore worth of lithium and lithium-ion between April 2022-January 2023, according to the Ministry of Commerce. That said, the wheels are already turning; Hyundai Motor India, Reliance Limited, Ola Electric, Rajesh Exports and a few others are said to have signed up for the GoI's Production Linked Incentive (PLI) Scheme for Advanced Chemistry Cell (ACC) Battery Storage and will receive incentives under the scheme worth around Rs 18,100 crore. Private players are expected to create battery manufacturing capacity to the tune of 95GWh.