With macroeconomic headwinds stalling growth, hiring across the IT sector is likely to take a hit in the coming months. And with no green shoots propping up anywhere, a respite is nowhere in sight. This and more in today's ETtech Morning Dispatch.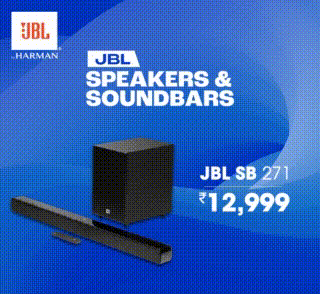 Also in the letter:
■ Online gaming likely to see hiring pullbacks; layoffs
■ India Inc walks the extra mile to keep employees healthy
■ ETtech Done Deals
---
Bleak House: Nearly 40% drop in recruitment expected by IT majors in FY24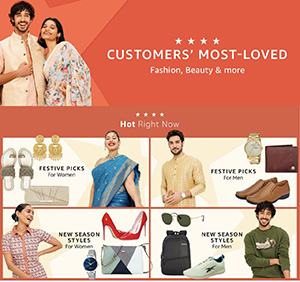 First-quarter earnings by India's top IT companies hinted at a slowdown in India's storied IT sector as macroeconomic factors hampered growth momentum. Staffing firms have said this will impact hiring in a major way.

What's the news? Top IT services firms are expected to hire between 50,000 and 100,000 employees during fiscal 2024, according to data from staffing firm Xpheno – a precipitous decline from the net hiring of over 250,000 in the previous year.
The dismal sentiment is expected to continue with little or no indication of green shoots in the sector any time soon. This, coupled with a lack of visibility on rollout of new projects, is leading to companies withholding fresh mandates for hiring.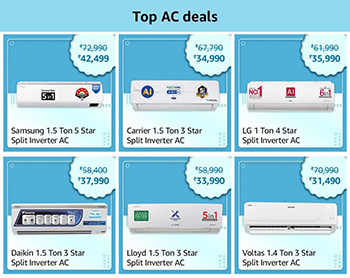 IT majors' headcounts dip: In the first quarter of FY24, India's top five IT exporters – Tata Consultancy Services (TCS), Infosys, HCLTech, Wipro and Tech Mahindra – reported a cumulative dip in net headcount of 21,838.
While industry leader TCS reported a positive headcount addition of around 500, the others registered a sharp dip.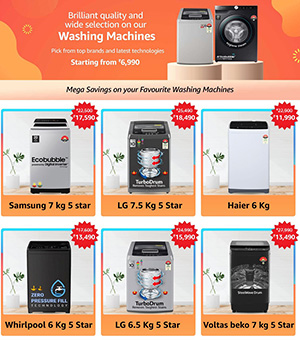 Even global IT majors like Accenture, Capgemini and Cognizant, which have a large employee base in India, saw headcount slipping by over 5,000 each during the most recent quarter.
Also read | Headcount at big 4 Indian IT companies dips in Q1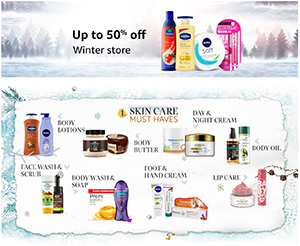 Expert take: Sunil C, CEO, TeamLease Digital, said, "We expect a 40% dip in net hiring by the sector in the current fiscal as companies are predominantly focusing on increasing employee utilisation metrics."
Global macros: Macroeconomic headwinds across the US and Europe are leading to this "downward hiring trend of 25-30% ( by) IT services," according to Vijay Sivaram, CEO of Quess IT Staffing, who reckons this will also mean a "muted intake of freshers this year."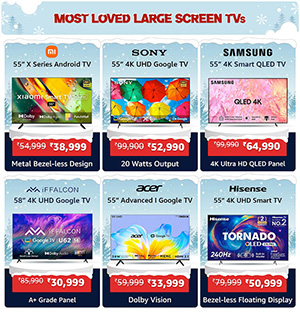 However, demand for fresh graduate engineers could revive by the final quarter of the fiscal according to Sivaram who expects "demand to be closer to pre-pandemic levels."
---
Business-focused BNPL hits volatility with margin squeeze
With the turning of the macroeconomic environment, it wasn't just the buy now pay later (BNPL) segment which has been impacted. Business-focused pay later platforms have also faced their own growth challenges with rising interest rates, a changing regulatory environment and online wholesale marketplaces looking at efficiencies and sustainability.
Squeezed at both ends: Now platforms like Rupifi which were largely dependent on online wholesale platforms like Flipkart Wholesale, have seen a direct impact. E-wholesalers, during the peaks of the market, were offering discounts as deep as 20%-25%, which has now corrected to 5%-7%, as FMCG brands cut discounts, leaving pay-later platforms (depending on online channels) scrambling for demand. On the other end are rising credit costs with increase in repo rates, which is squeezing pay-later platforms at both ends.
Direct impact: As a direct impact of higher interest rates, B2B BNPL players hiked interest rates to almost 23%-24% earlier this year from 17%-18% last year to absorb the impact. Companies like Rupifi had to renegotiate commercials with marketplaces and make other tweaks including a restructuring exercise to keep costs in check. Actyv.ai, which also provides buy-now-pay-later services to distributors of enterprises, laid off 60 of its employees last week.
Thin margin game: Margins continue to be wafer-thin in the BNPL segment. To give a sense: pay-later startups cater to riskier, lower ticket size segments, where margins are better but the risk of default is high. These platforms get margins in the range from 0.6% to 1.5% on an annualised basis compared to traditional supply chain players who operate in the 0.2% to 0.4% spread.

Shift to offline: With offline channels including general trade and modern trade still occupying more than 90% of the wholesale market, new generation B2B BNPL players are looking for salvation there. But the traditional industry is proving hard to crack, considering the high-touch nature of the market and infrastructure investment needed due to lack of digital penetration in the segment, making it a costly affair for digital only players.
---
Experts flag revised data bill's silence on generative AI tools
The absence of artificial intelligence (AI) regulation or lack of any provisions to govern the emerging technology and tools like generative AI from the latest version of the Digital Personal Data Protection (DPDP) Bill has been a cause of concern for experts who feel it will leave lacunae in the privacy law.
Expert take: As deep fakes created by gen AI tools become more rampant, several experts flagged the need for the DPDP to address this. Further, with elections happening in two of the largest democracies next year – India and the US, many believed it was all the more imperative to address the matter as perverse images of public figures or doctored audio and videos can be circulated to tarnish their reputation.
Also Read | In data we trust: what's on the table if the new data bill gets passed
"India's current Bill doesn't address issues of facial recognition technology or AI," Mishi Choudhary, founder of SFLC (Software Freedom Law Centre) told ET. "Despite years of deliberation, we have a law that doesn't address current known issues let alone those that are being created everyday with new technology."
Growing market: According to industry data, the AI market in India is projected to grow with a CAGR of 20.2%. The estimated development in this field is expected to reach $7.8 billion from $3.1 billion between 2020 and 2025. The number of AI startups in India has increased 14 times since 2000, with a six-fold increase in investments in these startups.
---
Game over? Hiring pullbacks, layoffs loom for online gaming firms
The imposition of a 28% Goods and Services Tax (GST) has stunned the online gaming industry. Despite some much-awaited clarification on repetitive taxation from the government last week, its future now hangs in the balance. But policy changes are not all. The industry is now likely to see limited hiring and might even see layoffs.
What's coming? The online gaming industry was on a roll, attracting thousands of new gamers, and poised to create lakhs of new jobs. The GST Council's 28% levy will not only impact fresh hiring but will also lead to job losses, particularly at companies in the early stage of growth. Many of these firms may well shut down due to unviable business models as well as the inability to attract investments, industry stakeholders said.
What stakeholders say: "With the winding up of many MSMEs and startups in the sector, the impact on employment will be severe. This will mean job freezes and layoffs within the surviving players, as revenues and valuations will fall significantly," a spokesperson for All India Gaming Federation (AIGF) told ET.
Another online company owner said that for a handful of large players already sitting on huge profits, "the situation may not be as bad."

State of play: The industry claims to currently employ over 100,000 people, with various earlier estimates projecting 1.6-4 lakh additional direct and indirect jobs to be created in two-three years across areas such as tech, programming, testing, animation, design, and artistry among others.
---
India Inc walks the extra mile to keep employees healthy
As employees return to office after the great Covid reboot, companies across the board are coming up with various initiatives to keep staff on their toes – quite literally. From providing marathon training to appointing a chief fitness executive, employers are pushing for a healthier India Inc.
Zomato's new C'F'O: Last week, Anmol Gupta joined Zomato's C-suite with a rather unusual designation. Gupta was appointed the food-delivery company's chief fitness officer by CEO Deepinder Goyal. Gupta's job at Zomato will entail working with the employees towards wellness and healthy living, as well as with an in-house team of trainers, nutritionists and wellbeing counsellors.
Initiatives aplenty: Tata Consultancy Services, Capgemini, Flipkart, Tata Power, EY, Marico, and UpGrad are among the companies implementing various employee wellbeing programs. These include running challenges, gym memberships, marathon coaching, regular awareness sessions on healthy eating, and complimentary annual health evaluations. As the majority of employees return to their workplaces, activities like desktop yoga and flashmob dance performances have regained popularity.
---
ETtech Done Deals
Disprz founders (L-R) Subramanian Viswanathan and Kuljit Chadha
Disprz raises $30 million: Corporate learning and skilling platform Disprz has raised $30 million in its Series C funding round, led by Lumos. Capital60 ONE Asset (IIFL) and returning investors Kae Capital, KOIS and Dallas Venture Capital also participated in the round.
The funding, a combination of primary and secondary share sales, will be utilised to support global market expansion and further product development. Disprz also plans to integrate generative artificial intelligence across the learning and skilling cycle.
Funding blues: Venture capital funding in technology startups recorded the lowest monthly tally in well over a year, in total value terms, with $579 million having been deployed across 79 funding rounds in July 2023.
The figure is an almost-64% plunge from the nearly $1.6 billion that venture capital firms had deployed across 270 rounds in July 2022.
As per Tracxn data, monthly funding totals have never gone below $600 million, trailing at least as far back as March 2022 – 17 months ago.
---
Other Top Stories By Our Reporters
Delhivery cofounder and CEO Sahil Barua
Delhivery expects to turn in net profit by FY 2025: CEO Sahil Barua | New-age logistics firm Delhivery is expected to breakeven on an adjusted EBITDA level during the current financial year, cofounder and chief executive Sahil Barua said in a post-earnings call on Saturday. This comes a day after its losses narrowed 78% year-on-year to Rs 89.4 crore for the quarter ended June 30.
Zomato pilots Rs 2 platform fee in some markets: Zomato has introduced a flat Rs 2 platform fee on its food delivery app in certain markets for select users, an experiment likely to be implemented across the board if successful to boost profitability. This follows a similar move by its arch rival Swiggy, which started levying a platform fee back in April.
---
Global Picks We Are Reading
■ The best apps are taking a page from mobile gaming (TechCrunch)
■ The untold history of today's Russian-speaking hackers (Financial Times)
■ Is artificial intelligence a threat to journalism or will the technology destroy itself? (The Guardian)