Skoda's long-wheelbase car delivers so much luxury and comfort for comparatively so little, the Superb name really fits.
It's late in the evening as I walk down to the car. Ahead of me today is a long drive. Luckily, it's a public holiday today and most of my journey is against the traffic.
My companion for the day is Skoda's updated Superb, a luxury sedan that over the years has really struck a chord with Indian luxury car buyers. It's not difficult to see why. It's huge, it looks just stunning in this dark shade, and don't the LED lights add some tasty highlights?
This car doesn't need it, but it's fun to use at the traffic like Grand Prix.
As I reach for the door handle, I'm greeted by a puddle light with the name Skoda spelt out and, as I step in, a classy metal foot plate reads SUPERB. What a nice way to say hello. And then, when I switch on the car, the mood lighting bathes the cabin in soft light, and an elegantly executed strip of chrome that runs across the dash looks just stunning.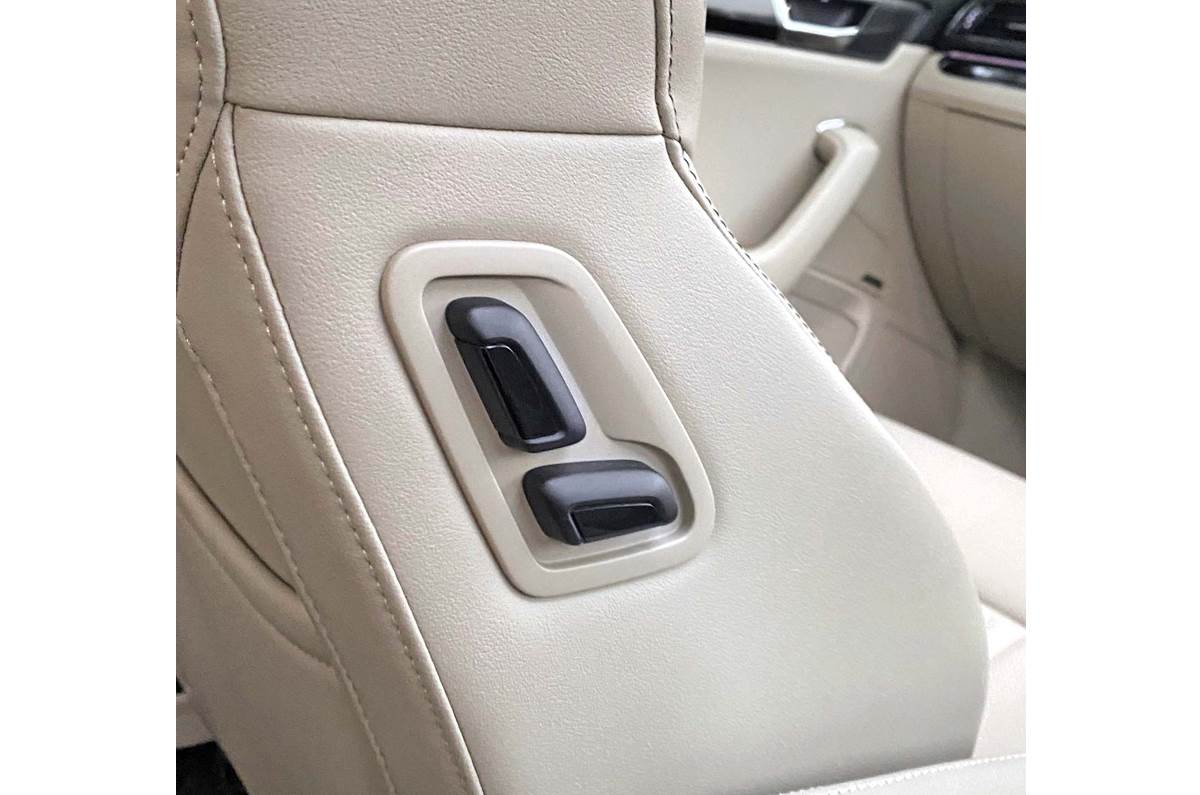 Boss seat control allows both chauffeur and rear passenger to move seat.
As I set off, I'm also impressed by just how easy going and relaxed the Superb is to drive at low and medium speeds. Getting a twin-clutch gearbox and a powerful turbocharged engine to play in sync isn't easy, especially when you have 190hp coiled under the bonnet. Only rarely is there some mild hesitation in traffic. What also gets a big thumbs up is the quality of the audio system. Done in association with German speaker-maker Canton and Harman, the sound staging, punch and clarity are just excellent. The vocals sound like they are coming from right in front of me, and then, because I can adjust the subwoofer and tune the sound to my liking, I can dial all the punch I want in.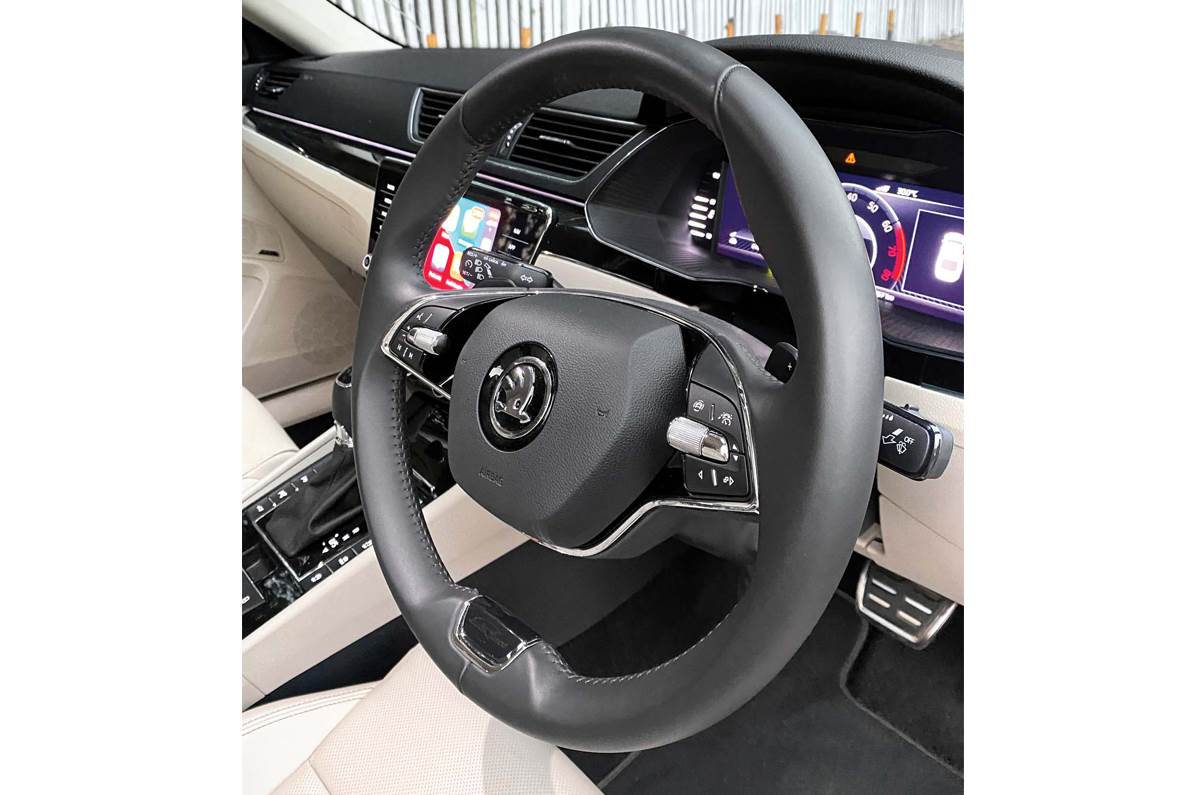 Steering wheel is shared among all the cars in the group; doesn't feel special.
Something that also makes a world of a difference is the large driver's seat. It's wide, has a big supportive base, and the backrest holds my shoulders so comfortably, it keeps me fresh, even after a long drive. The fact that it can be cooled only adds to comfort on hot days. Talking of the seats, I spend sometime in the rear seat the next day, with one of my colleagues driving. It is, after all, an essential component of this car. While the ride, massive space in the back and quality levels impress, the backrest seems a bit too upright for an otherwise lavishly equipped car. And I don't particularly care that the steering wheel and few other bits and bobs are the same as those on the Skoda Kushaq.
Rear doors are big, which makes them difficult to open when you park close.
Love the fact that it has launch control though. Yeah, it's an unnecessary extravagance in a luxury car, but isn't that what luxury is all about? It sure does help keep other, more expensive luxury car owners honest at the traffic lights . . .  haha.
Also See:
2021 Skoda Superb long term review, first report